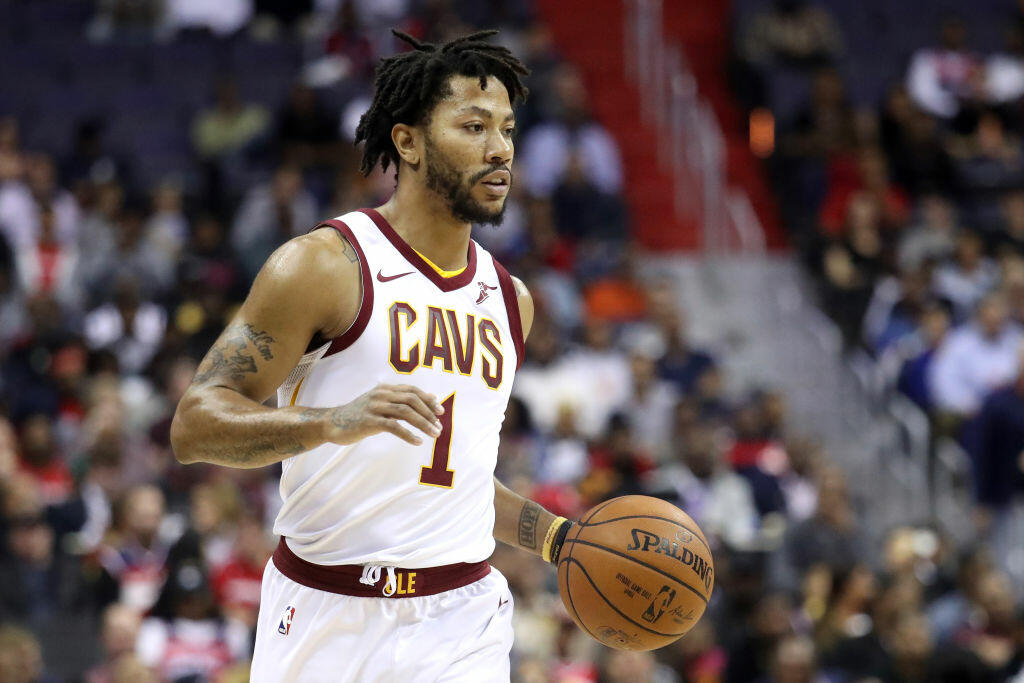 Photo: Getty Images
It was a hot rumor when he was waived by the Utah Jazz on February 10th, but the temperature faded rather quickly as the interest seemed to come and go. Well, now it appears to be official.
According to Adrian Wojnarowski, The Minnesota Timberwolves will be signing free agent point guard Derrick Rose for the remainder of the 2018 season.
Once the NBA MVP, Rose's health and play has dropped off significantly over the past few years to the point where he's been a member of four (now five) teams in parts of the last three seasons.
Rose played in 16 games for the Cavaliers this season averaging 19.3 minutes per game, with 9.8 points per game and 1.6 assists per game.
Bringing Rose into the mix should still leave Jeff Teague as the team's starting point guard but puts into question the role of Minnesota's Tyus Jones who has served as the backup pg this season. Rose is bigger, more athletic and experienced in Thibs system, but Tyus has been playing good ball this year.
It will be interesting to see what the plan is for Rose, for Jones and for the Timberwolves going forward.