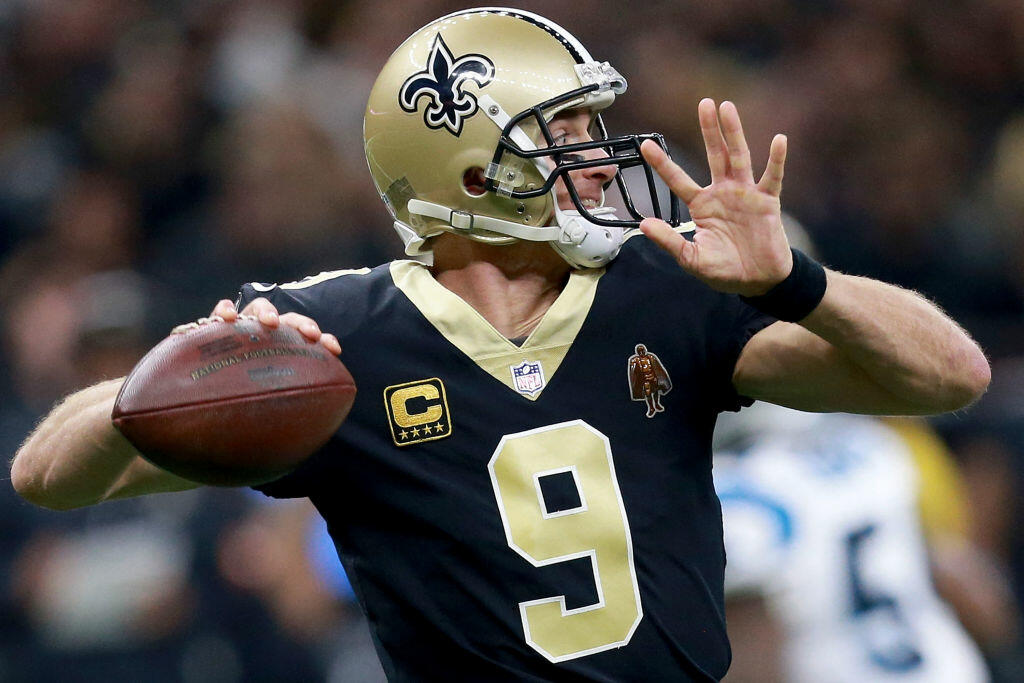 The NFC is ever-changing, and it's becoming very compelling. To wit:
The Packers have new offensive and defensive coordinators.
The Lions and Bears have new head coaches.
The Panthers have Uncle Norv and today traded with Philly for WR Torrey Smith.
The Champs traded with Seattle for DE Michael Bennett.Rumors swirling Seattle may be releasing CB Richard Sherman.
The NYG traded with the Rams for LB Alec Ogletree.
The Rams have traded for front-line DBs Aqib Talib and Marcus Peters. They also dealt DE Robert Quinn to Miami.
So many noteworthy changes in the Vikings conference what possibly could be next? Umm, as Mike Florio from Pro Football Talk Dot Com continues to point out until the New Orleans Saints lock up HOF QB Drew Brees he very well could hit free agency. This is one of the biggest weekends in the history of that franchise because if they don't finalize a deal with him he and his agent Tom Condon can negotiate with other teams beginning Monday, and free agency opens Wednesday.
I'd still bet he'll return to New Orleans but despite a vastly improved defense and stud RB Alvin Kamara the Saints are bleeped sans Brees, and the fan base would revolt. If the Saints, however, have offended him with a low-ball offer he may prefer to get offers to leverage them against New Orleans.
With that written here's the deal: if the Vikings have even a sliver of a chance to house Brees for even just two seasons you place a blank check in front of him and say, "fill it out, main man." Draft a QB you dig, raise him behind Brees and let's worry about 2020 when it arrives.
I mean, even though he's younger and very talented I'd take Brees 10 of 10 times over Kirk Cousins for close to the same dinero. IT'S DREW BREES; DON'T @ ME. Remember what he did to our defense in the second half of the playoff game? It was quick-fire no-huddle action that was impressive. He's still the most accurate QB in the game and throws a high volume of passes.
This would be a move akin to when Chilly picked up Favre at the St. Paul airport -- helicopters would hover, cameras would roll (if they still, indeed, roll) and the local sports world would stop. Andrew Wiggins shoddy performances no longer would matter. Who cares who the fifth starter is for the Twins?It's still a longshot in my opinion, but like the Saints we are poised to win at a high level, play indoors, have a solid defense and cash.The clock is ticking on the New Orleans Saints. Midnight is Monday.