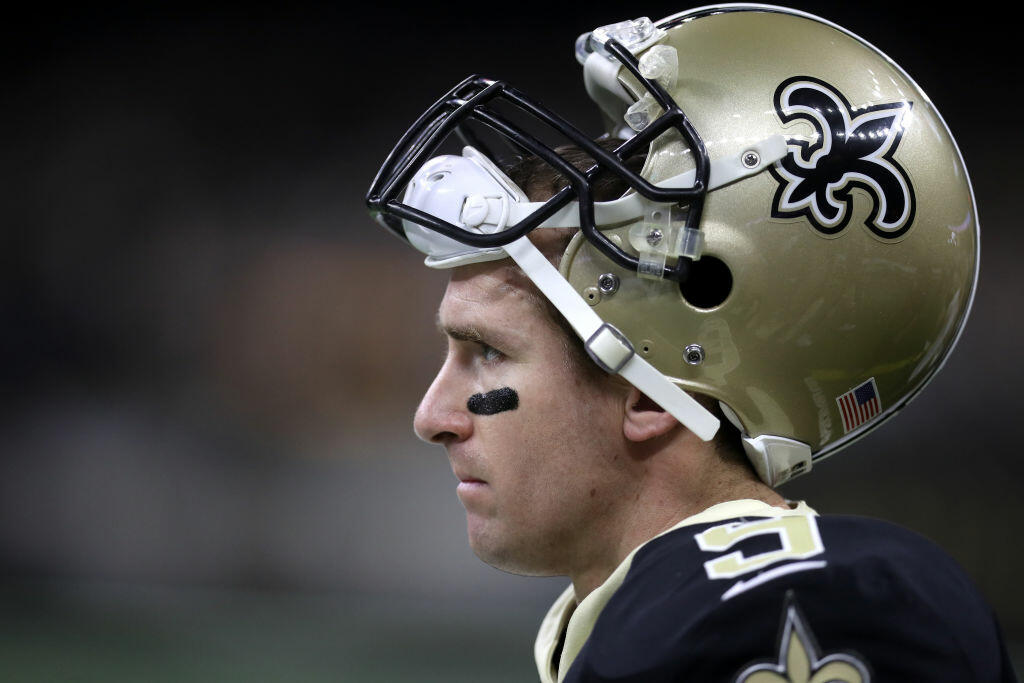 Photo - Getty Images
NFL Free Agency is right around the corner. The legal negotiating window opens on Monday and the official signing period on Wednesday. And as it stands right now, future Hall of Fame quarterback Drew Brees' contract with the Saints is about to void, making him a free agent and pushing him past Kirk Cousins on the list of best available options for the Vikings.
ProFootballTalk's Mike Florio was ok with PA yesterday and reported that there was a "miscommunication" between Brees and the Saints that is delaying negotiations. Florio has been saying it since the Super Bowl but it would appear as if that miscommunication is a discrepancy over the amount of money offered to and desired by Brees.
Thoughts are that the Saints are seeking a home town discount and Brees is seeking fair market value.
If the two sides cannot close the gap enough before Monday, Brees will become the biggest name free agent since Brett Favre and like with Favre, the Vikings should start lining up right away.
On one hand it's sad to think that the Vikings haven't figured out the QB position since courting Favre nearly ten years ago but in a year where they appear ready to pay $30 million to Kirk Cousins you better believe they're ready to fork that over for two years of Drew Brees!
This will be something we track daily cuz it's kind of a really big deal. Stay tuned to KFAN.com and @AjKFAN on Twitter for more info.