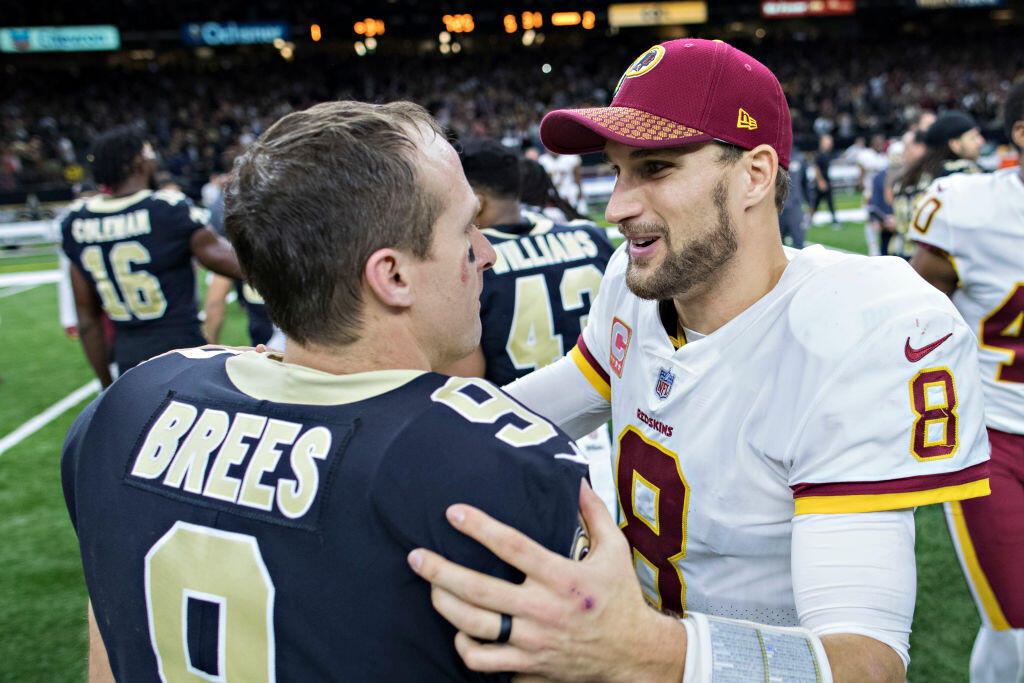 It's a question that we probably never thought that we'd pose, but now that we're only a few hours away from it being reality, we ask it again.
Who's the better free agent quarterback, Drew Brees or Kirk Cousins?
I asked the question the other day on Twitter and while Brees won out on the Twitter poll, after nearly 5,000 votes it was closer than I might have thought...
Well, it turns out that the thousands of people that cast a vote in support of Kirk Cousins weren't alone in their thinking.
The combo platter of Gregg Rosenthal and Chris Wesseling over at NFL.com put out their Top 101 Free Agents of 2018 list today and look who's sitting up on the top ahead of the Saints favorite Super Bowl winning quarterback!
That's right, they have Kirk Cousins listed as the top free agent on the market with Drew Brees coming in a close second. Here are the brief write-ups on each of the quarterbacks...
Kirk Cousins:
Due in part to an obsessive work ethic, Cousins has improved every year in the league. His numbers over 48 games since taking over for Robert Griffin III three years ago rival those of Aaron Rodgers during that time span. Quarterbacks of his caliber, durability and commitment level simply don't reach the open market.
Drew Brees:
Brees benefits from a dynamic ground attack and can't drive the ball like he used to, but he remains one of the most valuable assets in the league at age 39. By all accounts, he's a lead-pipe lock to re-sign with the Saints.
In other Vikings related news, Case Keenum was listed as the 8th best free agent available with Teddy Bridgewater coming in at #11 and Sam Bradford right behind him at #12.