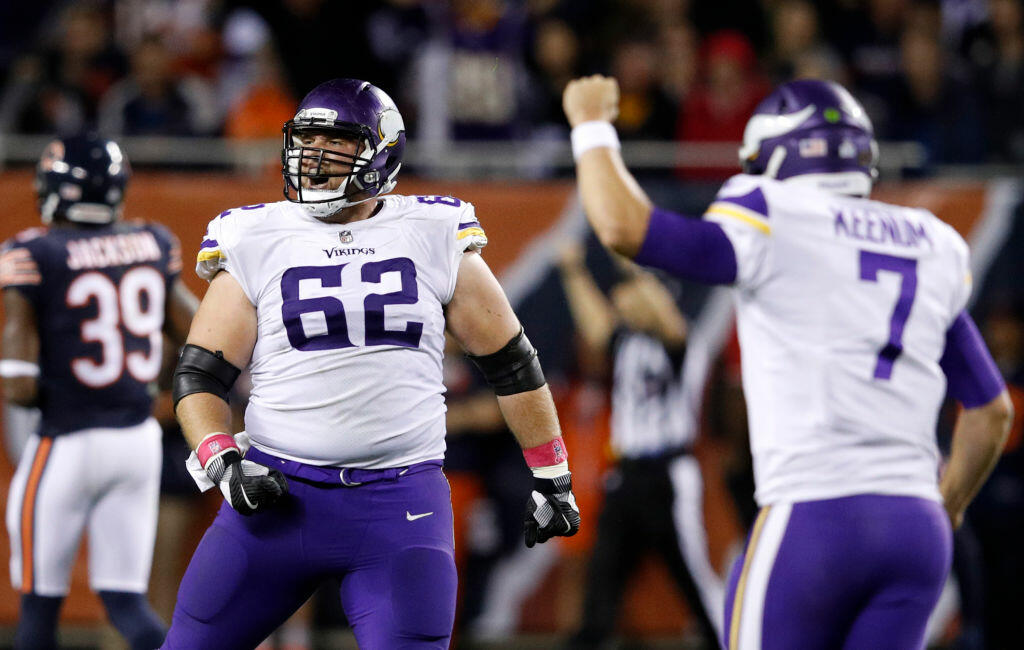 According to a report posted by the NFL Network's Tom Pelissero, the Minnesota Vikings are putting a 2nd rounder tender of G/C Nick Easton.
Here's how the tender works in the NFL.
With the 2nd-round tender on Easton, the Vikings have the opportunity to match any offer that Easton might find on the open market. If the team does not match and loses Easton, the new team signing Nick would have to give the Vikings a second round pick.
According to Chris Tomasson of the Pioneer Press, this year's 2nd-round tender brings with it a value of $2.914 million.
Easton started 12 games for the Vikings at left guard before missing the rest of the season with a broken ankle.