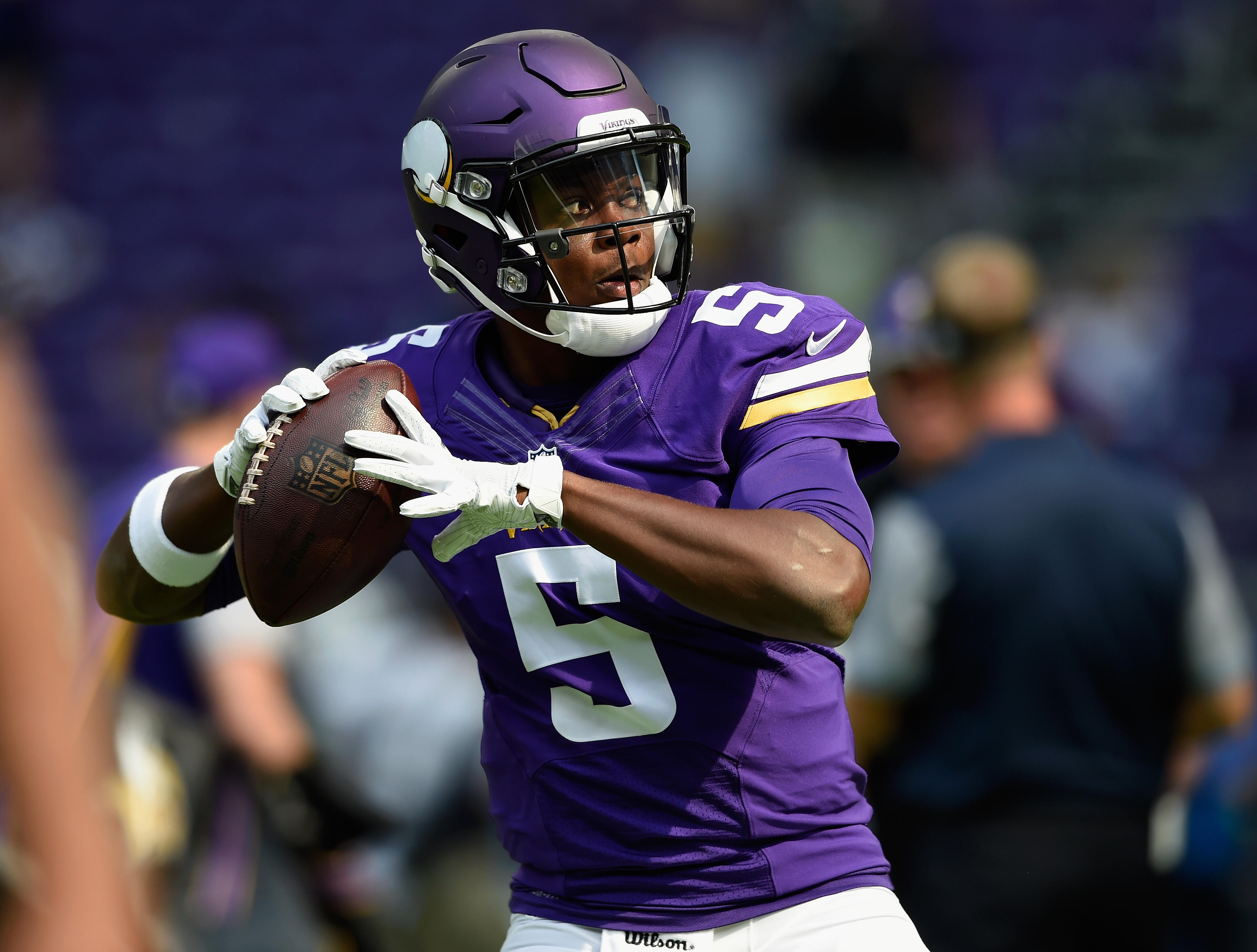 It might be the final domino to fall, but man have they come fast and furious today when it comes to the Minnesota Vikings and NFL quarterbacks.
Following suit with Case Keenum, Krik Cousins and Sam Bradford, now Teddy Bridgewater is reportedly close to finalizing a deal with the New York Jets.
Bridgewater was drafted in the first round by the Minnesota Vikings in 2014 and was on pace to become the franchise quarterback for the Minnesota Vikings. On the verge of taking a big step before the 2016 season, Teddy suffered a horrific knee injury that sidelined him until the middle of the 2017 season.
There are big concerns surrounding Teddy's future and his health but apparently after missing out on Kirk Cousins, the Jets are willing to take the chance.
For Vikings fans we've now seen the other three teams rumored to be in the hunt for Kirk Cousins seek out solutions elsewhere. Denver got Keenum, Arizona got Bradford and New York took Teddy. Nobody's really doubting it now, but this almost confirms the Cousins to Minnesota reports.