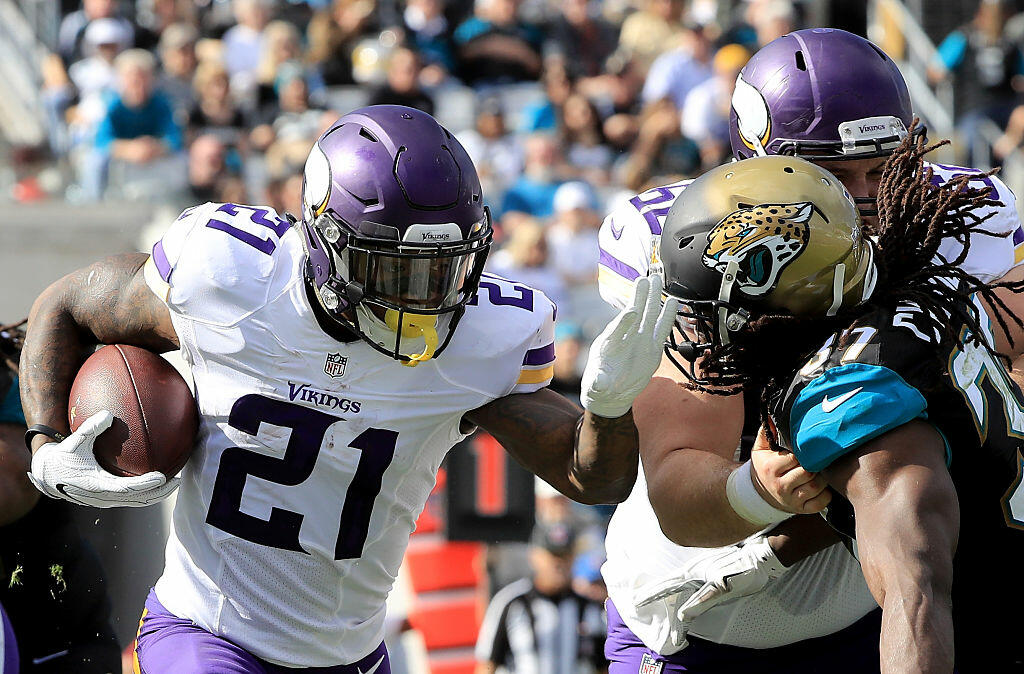 While most of our attention was fixated on the quarterback frenzy that took place last night, other free agents were wheeling and dealing trying to find their new homes for the 2018 season as well.
One such player that has reportedly found a new landing spot is former Vikings RB Jerick McKinnon who has agreed to terms with the upstart San Francisco 49ers.
According to Schefter, McKinnon will be getting a 4-year $30 million deal with the 49ers that averages about $7.5 million per year.
McKinnon was drafted by the Vikings in the third round of the 2014 NFL Draft. He had a chance or two to carry the load as Peterson and Cook suffered injuries in different years but managed to split most of his time in the backfield with Minnesota.