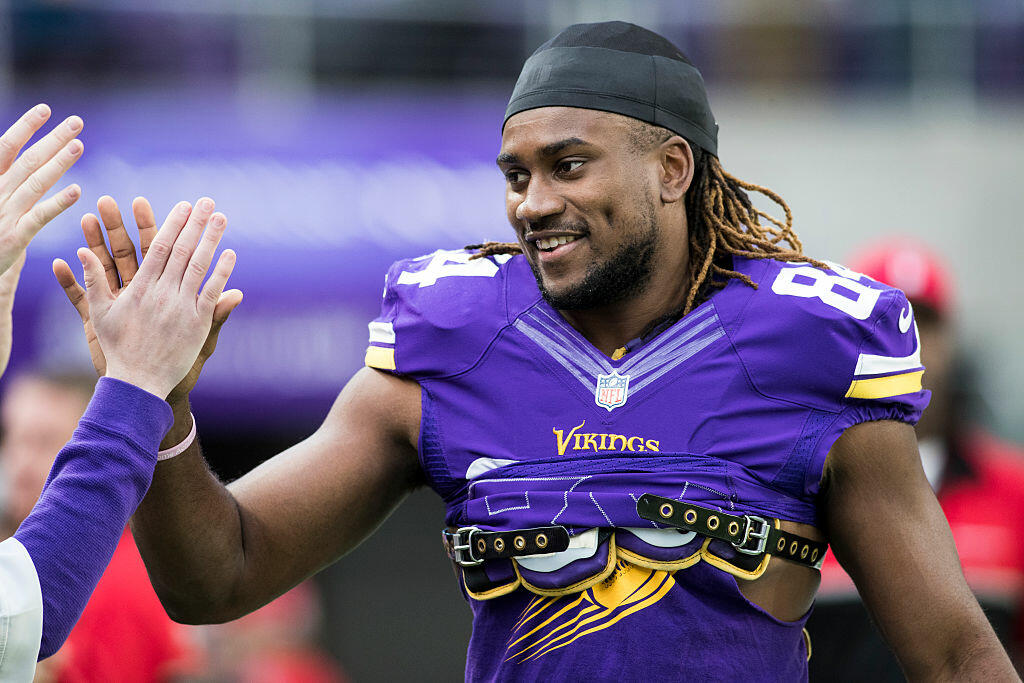 Photo - Getty Images
The New England Patriots added wide receiver-kick returner Cordarrelle Patterson in a trade with the Oakland Raiders on Sunday.
Patterson is headed to New England in exchange for a fifth-round pick in the 2018 NFL Draft.
With Dion Lewis gone in free agency to the Tennessee Titans, the Patriots were looking for a kick returner to replace him and Patterson fits the bill. The speedy Patterson has averaged 28 yards per return in four of his five seasons in the NFL and has four career returns for touchdowns.
It appears special teams will be Patterson's primary responsibility as long as wide receivers Brandin Cook, Julian Edelman and Chris Hogan are not injured. But he could prove to be another weapon for Patriots quarterback Tom Brady.
In 16 games with the Raiders in 2017, Patterson made 31 catches for 309 yards and he added 121 rushing yards and two touchdowns on 13 carries.
The 27-year-old Patterson was a first-round draft pick in 2013 by the Minnesota Vikings, where he spent the first four years of his career.
Patterson has 163 career receptions for 1,625 yards with seven touchdowns. He has run for an additional 454 yards and six touchdowns on 44 attempts.
A two-time All-Pro and three-time Pro Bowl selection on special teams, Patterson has returned 153 career kicks for 4,613 yards and five touchdowns.
Patterson has one year and $3.25 million left on his contract.
Patriots coach Bill Belichick has called Patterson an "explosive player."
Copyright © 2018 TTWN Media Networks LLC