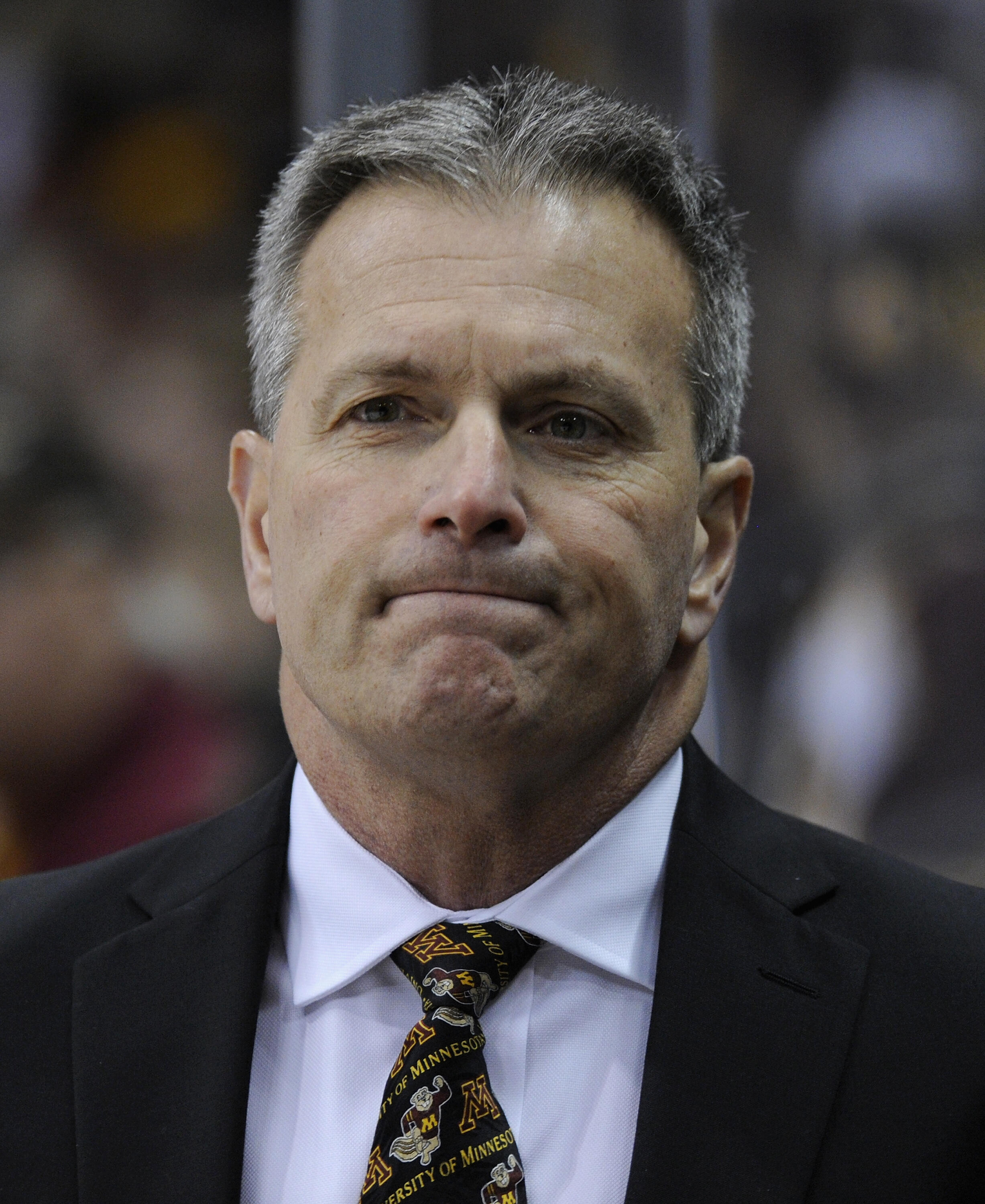 Sources have informed KFAN that Don Lucia has informed the players of the Gophers Mens Hockey team that he will not be returning as the head coach of the team next season.
"Gopher Hockey is not just a college hockey program, it's a cultural institution in the state of Minnesota, built on more than 90 years of success and tradition. Few have contributed as much to that legacy as Don," said Coyle. "He knows how much I appreciate everything he has accomplished in his 19 years as head coach, but he and I also agree that it's time for someone else to lead our program. From his program's commitment to academic excellence to the banners his teams raised into in our rafters, I can't thank him enough for what he's contributed to the success of Gopher Hockey."

"I want to thank Mark Dienhart for giving me a tremendous opportunity 19 years ago. I came to Minnesota because of the tradition, and I hoped to add to the tradition when I left. I am proud of the 14 banners that have been added to the rafters of 3M Arena at Mariucci. I am forever grateful to all the coaches, staff and most importantly the players who have worked so hard to accomplish this over the years," said Lucia. "Most importantly to me, we did it the right way. Our players all graduate and have always represented themselves to the high standards of Gopher Hockey on and off the ice. It has been a tremendous honor and privilege to be the head hockey coach at the University of Minnesota."
It was an inevitable situation that pushed the Gophers out of the Tournament this season, but the long shot odds have seemingly ended Lucia's 19 seasons as head coach of the Golden Gophers.
Over those 19 seasons, Lucia brought home two national championships to go along with his 457-247-73 record and a smattering of Frozen Fours, Conference championships and tournament appearances.
Lucia's name has been synonymous with Gophers hockey over the years and his future will remain with the Gophers. Lucia will remain with Gopher Athletics as special assistant to the athletics director through June 30, 2019.