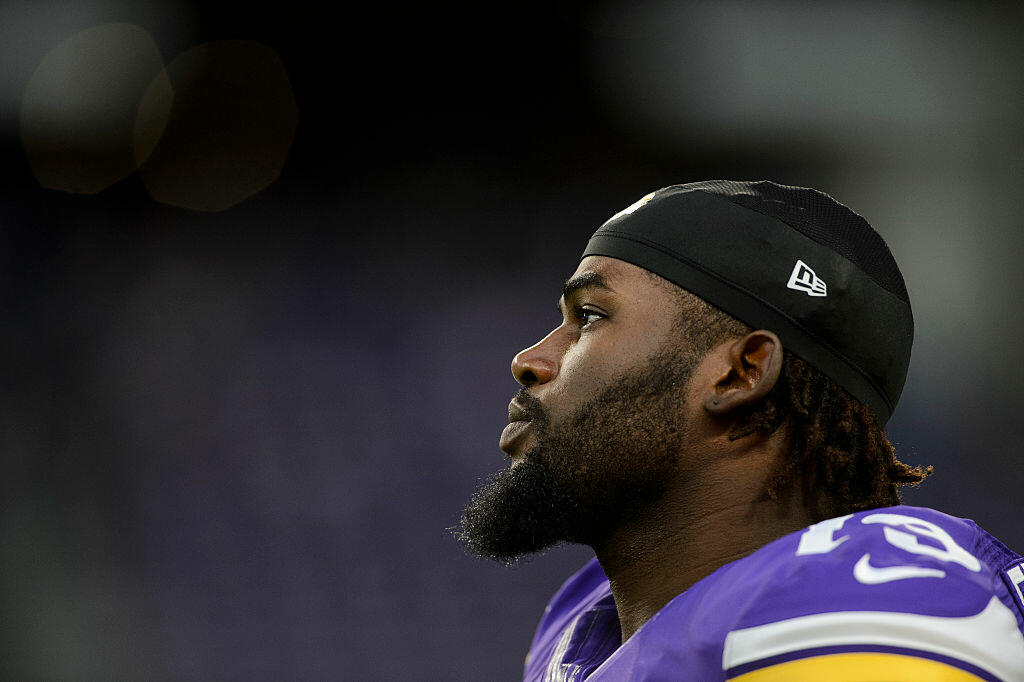 Photo: Getty Images
Former Minnesota Vikings DT Sharrif Floyd is a free agent. It's unclear whether or not he'll get signed, where it will be or for how much money it might be. That's got to be a tough pill to swallow for the guy that they once thought would be drafted in the top-5 picks in the NFL Draft.
Floyd fell to the Minnesota Vikings at pick 23 in the 2013 draft because he was supposed to have "short arms". Starting 24 games in his career and tallying 9.5 sacks and 38 tackles, Floyd was ready to implant himself in the middle of the Vikings defensive line for years to come. That is, until he went under the knife to repair a knee injury.
The recovery process for that surgery wasn't normal, pain continued, changed and progressed and Floyd couldn't get back on the football field.
He was eventually diagnosed with nerve damage as a result of the surgery and wouldn't get back on the field for the Minnesota Vikings but for one game in 2016.
With the writing on the wall telling us that he's unlikely to return to Minnesota, Floyd took to Instagram over the weekend to send some parting shots across the bow at the Vikings organization and head coach Mike Zimmer.
In the post below you can see Floyd screenshot some news clippings highlighting some of the quotes and situations from Mike Zimmer that rubbed him the wrong way.
In the comments, Sharrif would go on to say,
"These words were used to slander my name, tarnish me as a person and a player. So easy to forget the kinds of years A kid has had when your support system has so much B.s to say about you."
Coupled with the photo, those are pretty direct criticisms of Mike Zimmer's handling of his situation.
This isn't the first time that Zimmer has had stern words for injured players whose return to the field is slower than normal. He was quoted as saying "you can't make the club in the tub" in reference to CB Josh Robinson a few years back as well.
For Floyd, he's using this breakup as a new start and motivation for something new which might be best for both sides going forward.
"I've been down for to long it's time to #standup it's time to share my story. #iwillriseagain"