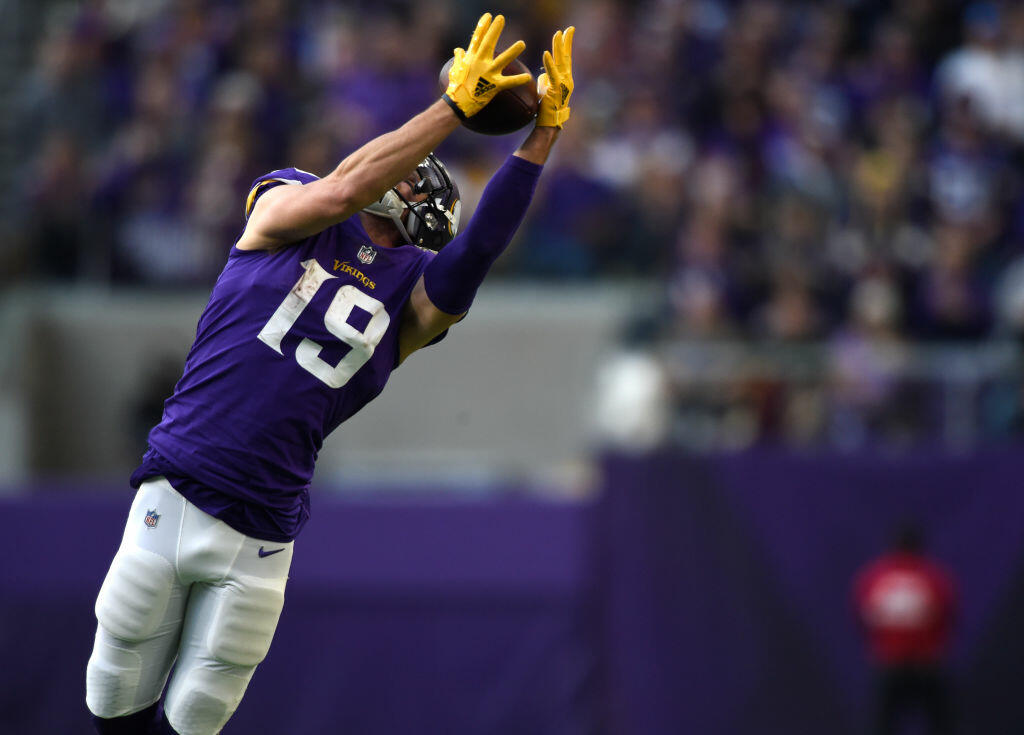 Photo: Getty Images
I still can't decide whether or not I like the NFL more when the league is actually in-season or when it's out of season.
The game play during the year is obviously compelling but when your in the throes of the off season and missing Sundays on a weekly basis, the speculation of free agency, the combine, the draft and the schedule release are tough to beat.
With that comes news like this, projections from experts for the upcoming year.
While the opinions are mainly based off of performances from last season, the adjustments have been considered for teams like the Minnesota Vikings who have made significant off season additions.
The list below from ESPN NFL Analyst Mike Clay was pushed out yesterday afternoon and highlights some interesting numbers from a handful of Vikings receivers.
Feel free to sift through the entirety of the list, but I'll pull out the interesting numbers attached to a handful of Minnesota Vikings pass catchers.
Adam Thielen - 1,210 yards
Stefon Diggs - 1,060 yards
Kyle Rudolph - 622 yards
Dalvin Cook - 467 yards
Laquon Treadwell - 420 yards
Latavius Murray - 209 yards
Stacy Coley - 156 yards
David Morgan - 118 yards
Blake Bell - 39 yards
C.J. Ham - 36 yards
Mack Brown - 18 yards
A few things to note here.
With two Vikings wide receivers above 1,000 yards is great, there were three teams in 2017 to accomplish this feat (NE, DET, KC). Dalvin Cook is factored in to become a pretty decent part of the passing game. With Cousins affinity for passing to the Tight End, Rudolph could be slated for his second best receiving year and slotted as the number 3 WR right now, Laquon Treadwell's production is predicted to more than double from his career high of 200 yards last season.