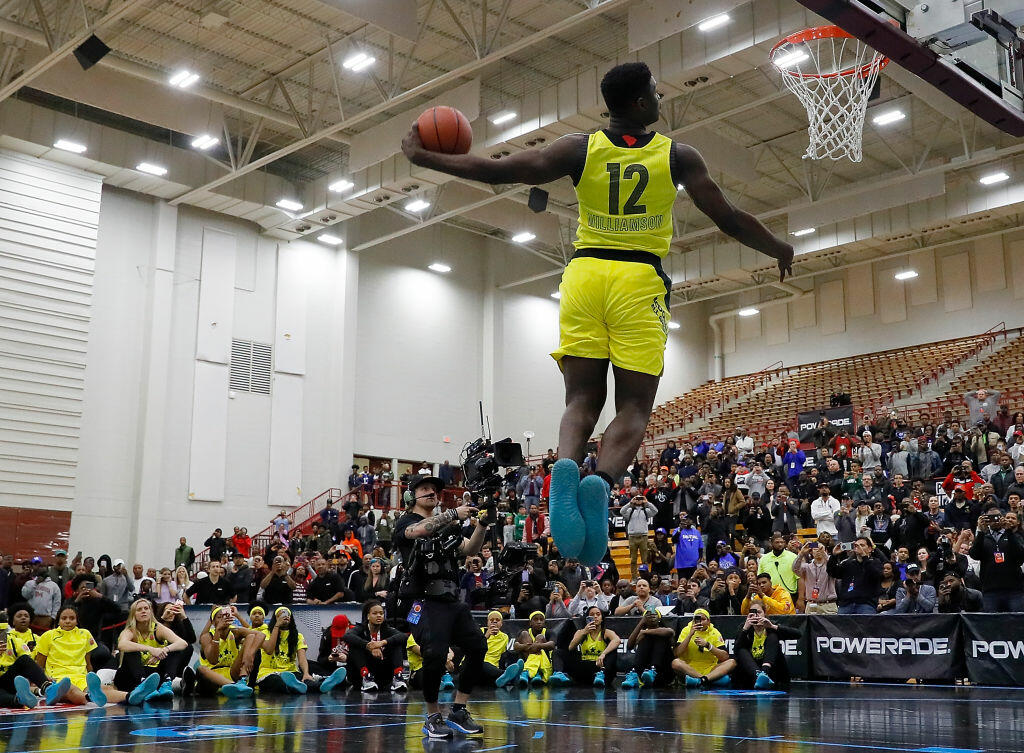 Photo: Getty Images
Have you heard of Zion Williamson yet? If you haven't you're gonna wanna read up.
Here's the cliff notes version...
He might be the best high school basketball player in the country. He's been a man amongst boys and he'll be playing for the Duke Blue Devils next year before likely going one and done to the NBA a year later. Ya know, things people were saying about me during my high school hoops career...😶
Now check this out. At last night's McDonald's All-American dunk contest, Zion put the competition to shame...