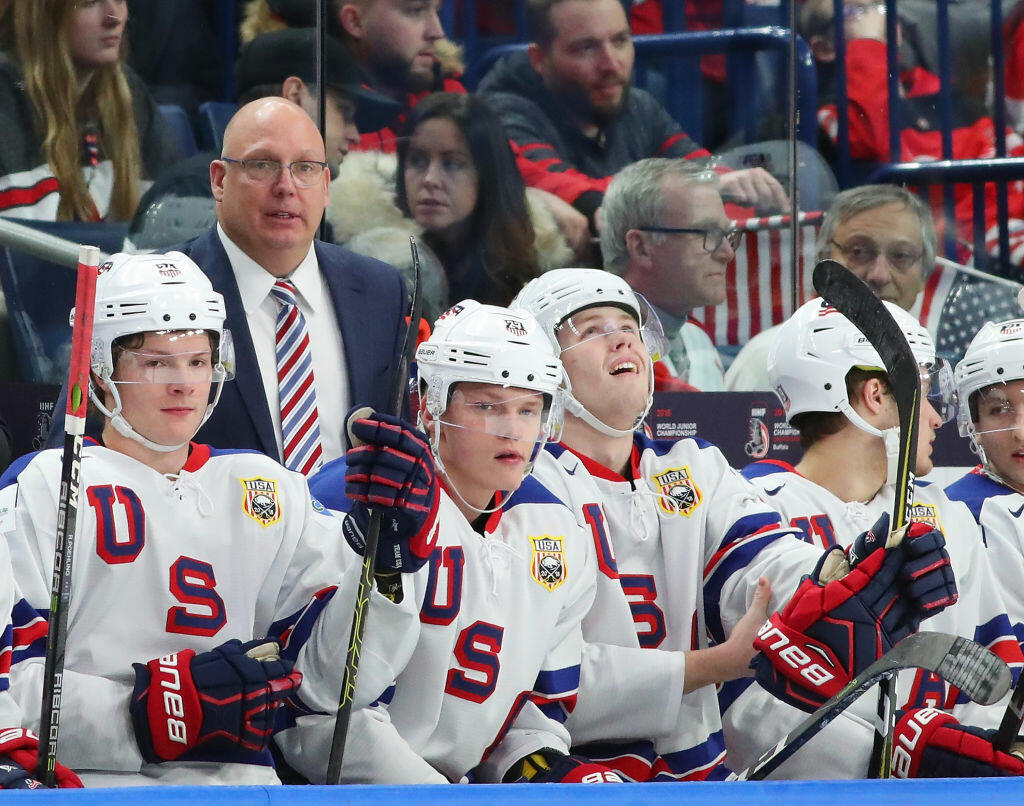 Photo: Getty Images
The University of Minnesota's new head coach for men's hockey – Bob Motzko – met with the media for the first time Thursday.
"This is my third and final stop at the University of Minnesota," Motzko said, reflecting on his previous two stops being in 1981 when he was cut twice by former Gophers coach Brad Buetow.
This stay is sure to be longer.
Motzko agreed to the terms of a five-year contract that will pay him $2.9 million over five years with an average base salary of $592,000 a season.
"Why Bob Motzko?" Gophers Athletic Director Mark Coyle said. "When I had a chance to meet him for the first time over the weekend, I was incredibly impressed. I always stress: Low ego, high output … Bob Motzko represents [those qualities] in everything he does."
Motzko's staff – which he hasn't made decisions on yet, he said – will surely represent all of the same qualities. The new head coach began his press conference on Thursday by thanking St. Cloud State along with its hockey program and community for a "wonderful and life-changing" 13 years.
Motzko said that the program under his leadership will do all things the right way – in the classroom, on the ice, and as citizens representing the letter 'M'.
"I fully understand what's in front of me," he said. "This is one of the greatest programs in college hockey, and it's a part of the fabric of our state. I'm proud to take this program over. I'm more excited to get started and away from this microphone. I'm a hockey coach, and I can't wait to get to work."