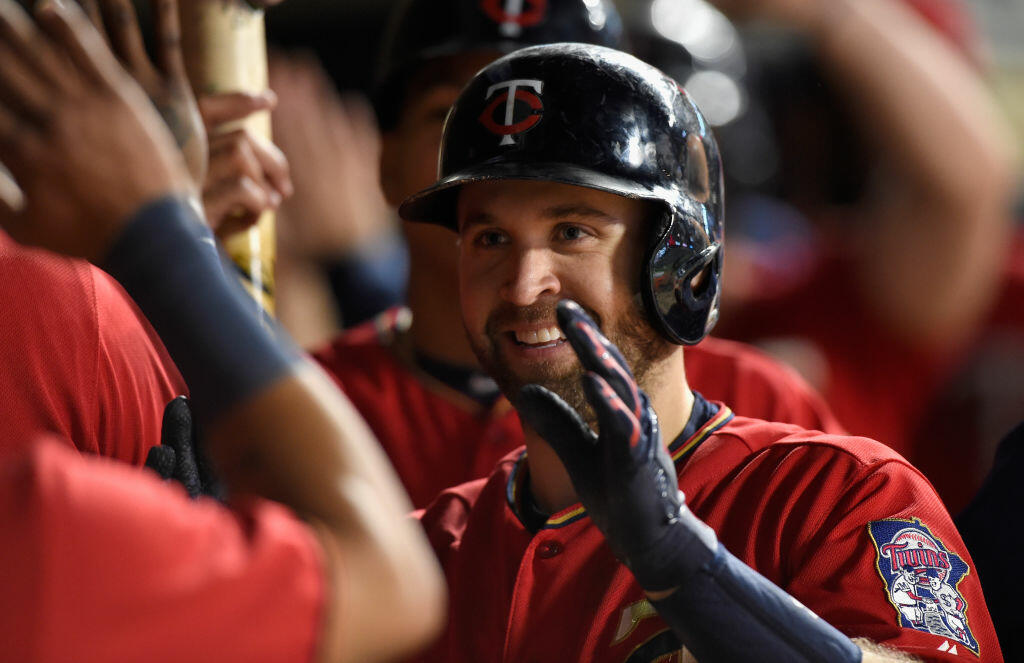 Photo: Getty Images
BALTIMORE -- The Baltimore Orioles will be trying to turn things around in 2018 while the Minnesota Twins are hoping to continue improving.
Both teams begin their new journeys with the season opener in a Thursday afternoon game at Oriole Park at Camden Yards. Dylan Bundy will make his first Opening Day start for Baltimore while Jake Odorizzi debuts for Minnesota after the Twins acquired him from Tampa Bay over the winter.
Last year, the Twins became the first team in major league history to make the postseason after losing more than 100 games the previous year, going 85-77 and finishing second in the American League Central Division.
Minnesota uncharacteristically made a number of offseason moves, many of which brought in players on short-term deals.
Simply put, the Twins want to win now. Manager Paul Molitor guided the team to the postseason last year, where they lost to the New York Yankees in the AL wild-card game.
"We're going to bust our tail to win a championship this year," Minnesota second baseman Brian Dozier told the Minnesota Star Tribune. "This year. We're all in. We've got the pieces in place to win this year."
Dozier is in the final year of his contract as are many of the Twins, but one area Minnesota definitely improved in was pitching -- and bringing in Odorizzi helped there.
The Twins traded for the right-hander in exchange for a prospect during mid-February after Odorizzi went 10-8 with a 4.14 ERA last year with the Rays. Minnesota is hoping he can reach the potential that Tampa Bay saw at times.
Odorizzi is 5-4 with a 4.71 career ERA versus Baltimore.
Minnesota also added pitchers such as Lance Lynn, Fernando Rodney and Zach Duke while players like Logan Morrison (first baseman/designated hitter) also came in and will give the team more offensive punch.
"There's a lot of excitement in here," Joe Mauer told The Star Tribune. "Every year is exciting, but what we accomplished last season has really added to it."
The Orioles' biggest problem will be the same one they faced last year. They came into 2017 worried about their starting pitching, and it struggled all season long.
The Orioles finished with a 4.97 ERA -- the fourth-worst mark in baseball -- and collapsed in September to finish 75-87. Baltimore was in the playoff hunt, despite the poor starting pitching, until the final three weeks.
But there were some positives. Bundy pitched consistently much of the season and finished at 13-9 with a 4.24 ERA while Kevin Gausman threw much better in the second half.
Bundy (0-2, 5.54 ERA versus Twins) looked good in spring training. The right-hander said he just hopes to keep getting better and be an anchor for an improved starting rotation.
"I've always wanted to be a major league starter and be that guy everyone can depend on," Bundy told The Baltimore Sun. "I want to keep working."
The spring training signings of Andrew Cashner and Alex Cobb could make this rotation much better. They re-signed Chris Tillman, once the No. 1 starter, but coming off a poor season and a shaky spring.
Closer Zach Britton (torn Achilles tendon) will be out until at least June and while the bullpen has plenty of good arms, there are going to be some questions, like can Brad Brach be a consistent closer until Britton returns.
The Orioles also have a number of players in the last years of their contracts. Manny Machado, Adam Jones and Britton are three of the better-known ones. Manager Buck Showalter and GM Dan Duquette also are in the same spot.
The Orioles will have a lot of talent but also a number of questions.