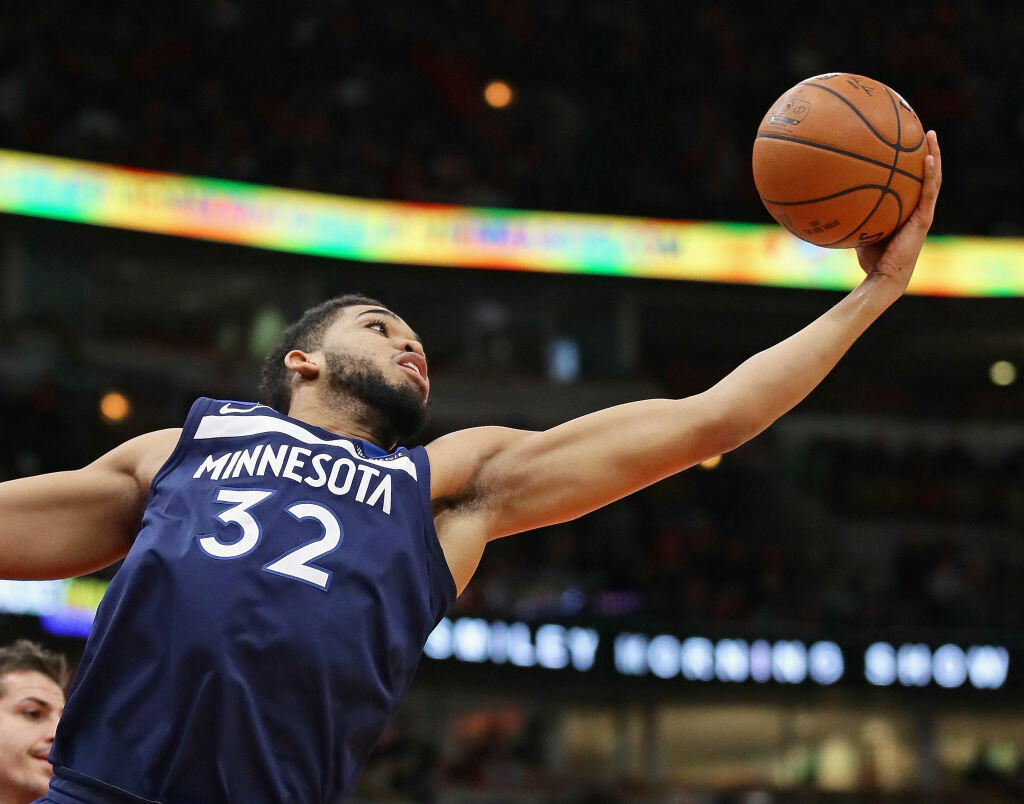 Photo: Getty Images
MINNEAPOLIS (AP) Karl-Anthony Towns scored a franchise-record 56 points and grabbed 15 rebounds for his league-leading 63rd double-double, leading the Minnesota Timberwolves to a 126-114 victory over the Atlanta Hawks on Wednesday night.
Towns was 6 of 8 from 3-point range for Minnesota, which recovered after a disappointing loss Monday to Memphis.
Andrew Wiggins added 17 points and Jeff Teague had 11 points and eight assists for the Timberwolves (43-33), who avoided a third straight loss by shooting 53.3 percent, including 13 of 30 from behind the arc.
Mike Muscala had a career-high 24 points for Atlanta, and Dewayne Dedmon had 13 points and 12 rebounds.
Copyright © 2018 TTWN Media Networks LLC