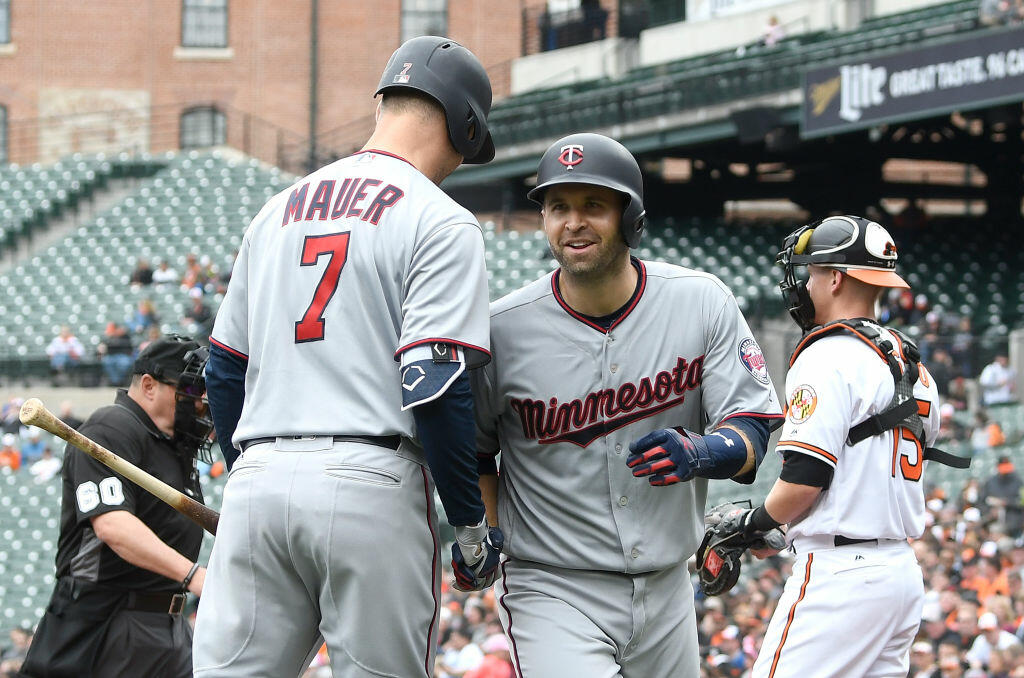 Photo: Getty Images
Minnesota Twins right-hander Lance Lynn already has an advantage over Pittsburgh Pirates right-hander Jameson Taillon going into the teams' game Monday afternoon at PNC Park.
Lynn, 30, spent the past six seasons with St. Louis, so he's familiar with the Pirates, who were division rivals. Taillon, 26, who is in his second full major league season, has never faced the Twins.
Taillon is just glad to be pegged for the home opener for the Pirates (3-0).
"This is only my second Opening Day to even be a part of a team, so to be able to get the home opener in my second full year is really exciting," Taillon said.
His rookie season (8-7, 4.44 ERA in 25 starts) was memorable for good and bad. He showed poise and control as he positioned himself as a potential staff ace -- he's probably 1B to Ivan Nova's 1A for now -- but he also went through some trials, particularly time away to recover from surgery for testicular cancer.
In his final spring start, Tuesday against Philadelphia, he threw three scoreless innings, with two hits and four strikeouts.
"Everything felt good," Taillon said. "I'm healthy and ready to go."
A win Monday afternoon in the interleague game would give the Pirates five straight home opener wins for the first time since a 10-year streak at Forbes Field that lasted through 1954.
The start to Pittsburgh's season has been a bit tumultuous despite a sweep at Detroit to come home undefeated.
Their game Thursday was postponed by bad weather. They won Friday, a wild, 13-inning, 13-10 game. Saturday's game was another postponement, leading to 1-0 and 8-6 wins in a day/night doubleheader plus late travel Sunday.
Minnesota (2-1) is opening the season on a five-game, seven-day road trip. The Twins began at Baltimore and are coming off back-to-back wins, 6-2 and 7-0, after dropping their opener, 3-2.
Lynn sat through the stodgy free agent market all winter before signing with the Twins on March 12.
"It's a new opportunity to show what I can do in a new league," Lynn said. "So I'm definitely looking forward to it, and just excited for a chance to play for a team that's got a chance to win."
In 23 career games (21 starts) against Pittsburgh, he is 7-7 with a 5.10 ERA, 105 strikeouts and 45 walks. That includes four quality starts, but also a nightmare his last time at PNC Park -- he gave up eight earned runs and did not make it out of the first inning on Sept. 23.
Lynn, who was 11-8 with a 3.43 ERA in his final season with the Cardinals, is two years removed from Tommy John surgery.
"Last year I got through that as the season went on, so I don't have those worries anymore," he said. "I can just go do what I have to do and I know what I need to do in between starts to get ready for the next one."
Which, for him Monday, will be his first one with the Twins.
Copyright © 2018 TTWN Media Networks LLC