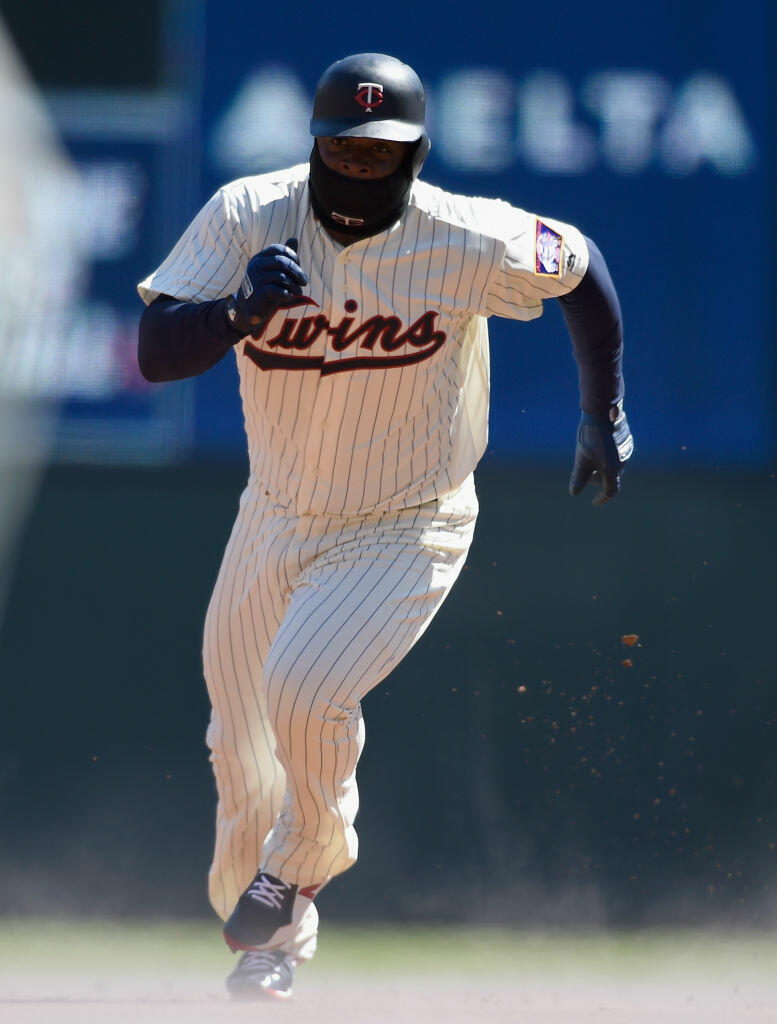 Photo: Getty Images
Mother Nature gave the Minnesota Twins an unexpected day off Sunday when cold temperatures and a chance of snow in Minneapolis bagged the series finale with the Seattle Mariners.
Weather has been a problem all through the Twins' season-opening homestand. The temperature at game-time Saturday was 27 degrees, the coldest in the Twins' 58 years in Minnesota, and last Thursday it was a balmy 38 for the home opener.
"The conditions haven't been ideal, obviously," Twins manager Paul Molitor said during an interview with WCCO radio Sunday. "The players have done a good job trying to navigate cold conditions.
"Yesterday was challenging. The temperature (Sunday) was maybe doable, but with the forecast of snow coming it felt smart to postpone."
Molitor used the occasion to slightly adjust his starting rotation. Right-hander Lance Lynn, originally slated to start Sunday, will instead get an extra day of rest and work Monday when the Twins open a three-game set with the Houston Astros at Target Field.
Jake Odorizzi now goes Tuesday and Kyle Gibson follows Wednesday.
That start was expected to go to Phil Hughes, who has been rehabbing an oblique strain with Class A Fort Myers. But he'll remain on the disabled list for now and continue his recovery with an eye on pitching Friday when the Chicago White Sox come to town for a weekend series.
Hughes worked five innings in a weekend rehab start, allowing three earned runs, eight hits and a walk.
"He touched 94 (mph) the other day, which means his arm strength is good," Molitor said. "We're just going to have to see how things play out here."
The off-day also provided Logan Morrison a chance to clear his head after a rocky start. A 38-homer season for Tampa Bay in 2017 landed him a one-year, $6.5 million deal to be the Twins' DH, but he's 1-for-19 to open the year with five strikeouts and two walks.
"I don't think I'm happy with the way I've started, for sure. It's definitely frustrating," Morrison said. "But this would be frustrating at any point in the season; it just happens to be at the beginning."
Snapping out of that funk Monday will be no easy task as Houston sends ace Justin Verlander to the mound for his third start of the season, though Morrison is a .400 career batter against Verlander with two RBIs in five at-bats.
Still, Verlander is on a tear. He has won his last eight regular-season decisions and is 6-0 with a 1.38 ERA since Houston acquired him from the Detroit Tigers last August.
"He's a Hall-of-Famer-in-waiting," the Astros' George Springer said. "As a player, you understand when you're playing with greatness. And he's it."
Verlander wasn't at his sharpest his last time out. He gave up four runs (three earned), six hits and a walk but struck out nine as Houston beat Baltimore 10-6 last Tuesday.
He has fared well against Minnesota during his career, going 17-9 with a 3.15 ERA.
Copyright © 2018 TTWN Media Networks LLC