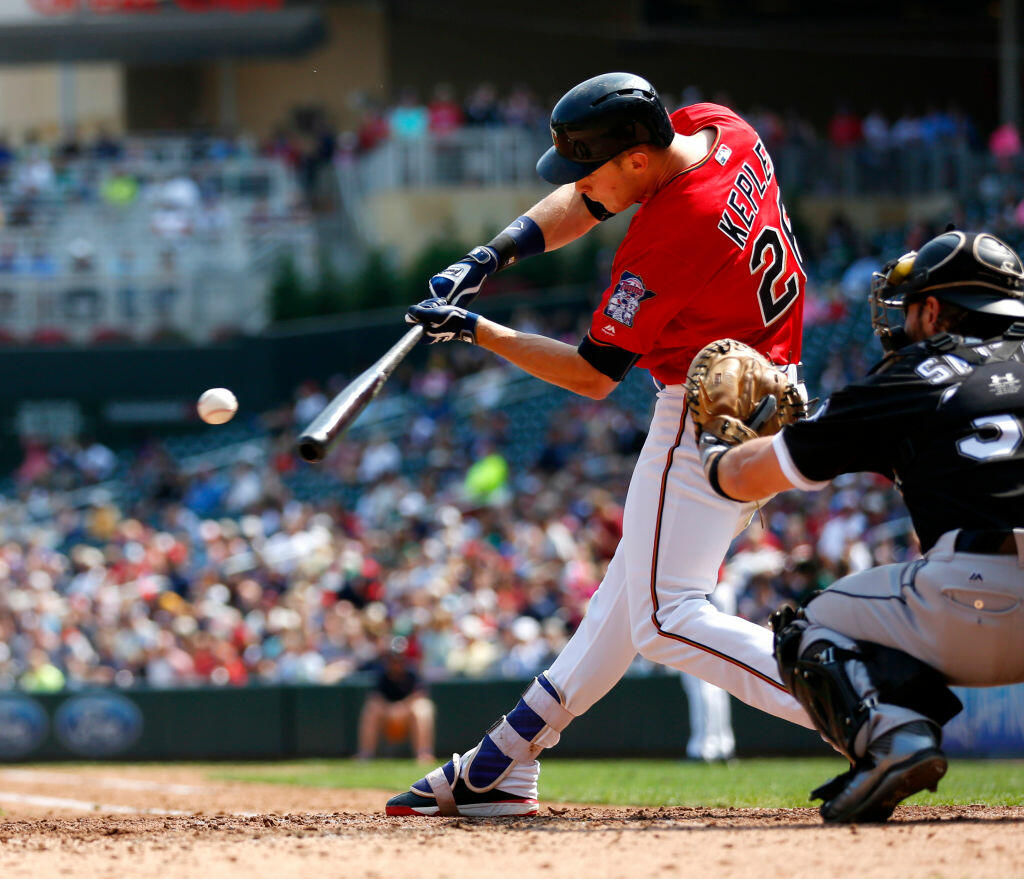 Photo: Getty Images
MINNEAPOLIS -- Taking two of three from the defending World Series champion Houston Astros has the Minnesota Twins riding high as they welcome the Chicago White Sox to town for a four-game weekend series at Target Field starting Thursday.
Jose Berrios (1-1 3.29 ERA) returns to the mound for the Twins after a rough outing his last time out. He pitched a complete-game shutout in his 2018 debut, but after dominating the Orioles for three innings on Saturday, he allowed three runs in the fourth inning and two more in the fifth as the Twins fell to Seattle 11-4.
"I thought Jose threw the ball fairly well," Twins manager Paul Molitor said. "He got behind a couple good hitters."
Berrios said part of the problem stemmed from relying more on his fastball. He struck out seven batters over 4 1/3 innings but was not able to command it enough to replicate his season-opening performance.
"The plan was fastballs inside," Berrios said. "I didn't throw the changeup a lot, but that was the game plan. And it just didn't work out."
Berrios has faced the White Sox four times in his career, going 3-1 with a 2.13 ERA, striking out 31 with eight walks in 25 1/3 innings. He held the White Sox scoreless the last time he faced them, tying his career high with 11 strikeouts over seven innings on Aug. 30 of last season.
Right-hander Lucas Giolito (1-0, 6.17 ERA) will start Thursday for the White Sox, and he hasn't enjoyed the same level of success against the Twins. He has faced Minnesota just once in his career, and he served up three home runs and allowed four runs on six hits while striking out four over six innings of a 4-1 loss on Aug. 22 of last season.
It was his first-ever appearance for the Sox, who had acquired him from the Nationals in the Adam Eaton trade. He went on to finish the 2017 season with a 3-3 record and a 2.38 ERA in seven starts, leaving a White Sox catcher Omar Navaez impressed and optimistic.
"I think he's going to be one of our best pitchers," Narvaez said. "Because his fastball is kind of sneaky, and he has a great changeup. He uses it whenever he wants to. And he has a really, really good curveball."
Chicago is hoping to create some momentum after snapping a five-game losing streak with a 2-1 victory against the Tampa Bay Rays on Wednesday.
The White Sox opened the season by beating Kansas City twice but have dropped seven of nine since.
"Everybody that does anything, from tiddlywinks to marbles, when you win it feels good," manager Rick Renteria said after Wednesday's victory. "It was nice the way they came back and did what they did. We had a few miscues out there in the last couple of innings, but the at-bats that those two guys, quite a few guys, put together toward the end is probably something we're more (used) to seeing. ... It was nice to get that game, absolutely."
The Twins won 12 of 19 meetings with the White Sox last season.
Copyright © 2018 TTWN Media Networks LLC