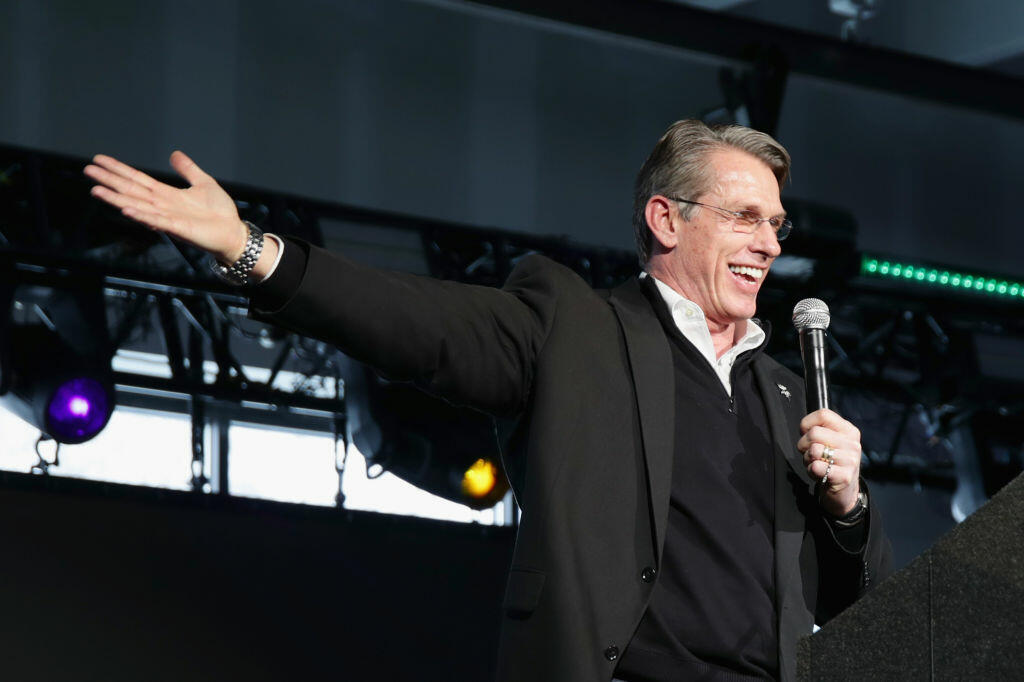 Photo: Getty Images
The Minnesota Vikings have eight picks in the NFL Draft, including No. 30 in the first round April 26 in Arlington, Tex.
Here is a look at the Vikings' five-year draft record with roster tallies reflecting totals as of the end of the 2017 season. Below that are the team's current needs heading into this draft and our projection for all their 2018 picks.
VIKINGS' FIVE-YEAR DRAFT BREAKDOWN
2013 2014 2015 2016 2017
TOTAL PICKS 9 9 10 8 11
STARTERS 1 1 4 0 3
BACKUPS 0 3 0 6 3
OTHER TEAMS 4 2 3 1 1
OUT OF LEAGUE 4 3 3 1 4
TOP 3 NEEDS IN 2018 DRAFT
1. Tackle: The Vikings need to remember that it was their commitment to the offensive line that got them from 8-8 in 2016 to 13-3 in 2017. They signed two starting tackles in free agency and drafted their starting center in the third round. But the overhaul isn't complete. With Mike Remmers better suited to play guard than right tackle, the Vikings need to be thinking about adding an elite right tackle to the roster.
2. Cornerback: On the other side of the ball, the Vikings need to constantly replenish the cornerback position if they hope to compete with the likes of Aaron Rodgers and Matthew Stafford. Even if soon-to-be 40-year-old Terence Newman returns this season, the Vikings still need young depth behind Xavier Rhodes, Trae Waynes and Mackensie Alexander, who shared the nickel back job with Newman last year.
3. Defensive line: Sheldon Richardson gives the Vikings another elite starter on one of the best lines in football. But the Vikings are always looking to add depth and fresh legs along the defensive line.
Below is a list of all eight of the Vikings' picks, with players suggested by NFLDraftScout.com.
VIKINGS 2018 Draft (Eight picks)
Rd./overall pick: Player selected (*indicates compensatory pick)
1-30: Taven Bryan, DT, Florida (6-5, 291, 4.98)
2-62: Frank Ragnow, G/C, Arkansas (6-5, 312, 5.01)
3-94: Nyheim Hines, RB, North Carolina State (5-8, 198, 4.38)
5-167: Alex Cappa, T/G, Humboldt State (6-6, 305, 5.35)
6-204: Quin Blanding, S, Virginia (6-2, 207, 4.63)
*6-213: Davontae Harris, CB, Illinois State (5-11, 205, 4.43)
*6-218: Jordan Lasley, WR, UCLA (6-1, 203, 4.50)
7-225: Troy Fumagalli, TE, Wisconsin (6-5, 247, 4.80)
Copyright © 2018 TTWN Media Networks LLC