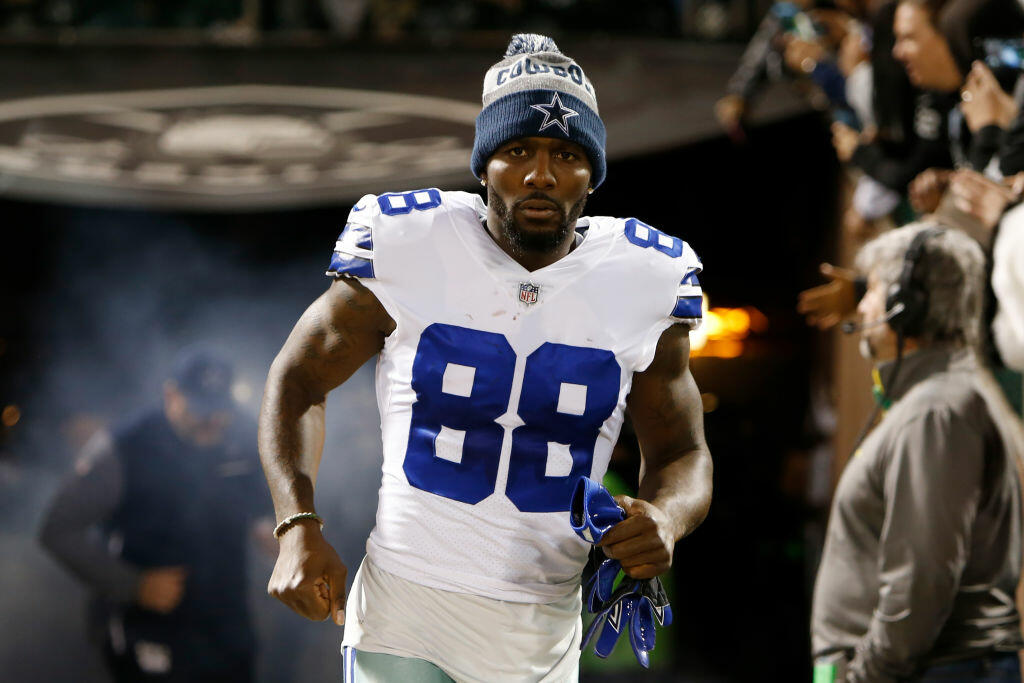 So Dez Bryant is a free agent...
The Dallas Cowboys have released the stud wide receiver as of today making Bryant available to any and all teams that might be interested in his services.
Immediately, fans of every team in the league started hypothesizing what it would be like to see Bryant donning their favorite team's colors. But only a handful of teams have an available spot and/or requisite cap space to sign Bryant for the upcoming season.
Bryant was scheduled to make about $12.5 million from the Cowboys prior to release but what would it cost a team to actually get him? Some are thinking it would be between $8-$10 million and wouldn't you know it, the Minnesota Vikings have about $18 million left in cap space right now!
Let's assume they'll use $6-$7 million on draft picks this season and leave themselves some wiggle room for a worst case scenario to occur. If the Vikings could get Bryant closer to that $8 million mark, this isn't such a crazy idea.
Think about it, after Thielen and Diggs who do the Vikings have at WR? Treadwell, Kendall Wright, Stacey Coley? Bryant would come in right away and give the Vikings another big bodied red zone threat to put opposite of Kyle Rudolph and cause all sorts of teams fits.
And oh yeah, they have this shiny new toy named Kirk Cousins that would love to have another big target that can stretch the field and go up in the redzone.
Having Thielen under a team friendly deal still and Diggs with one more year on his rookie contract, Bryant could come in and barnstorm the NFC North alongside those two!
The Vikings would then have the ability to address other needs in the draft as well.
So what do you think? Should the Vikings inquire? Cast your vote in the poll below...