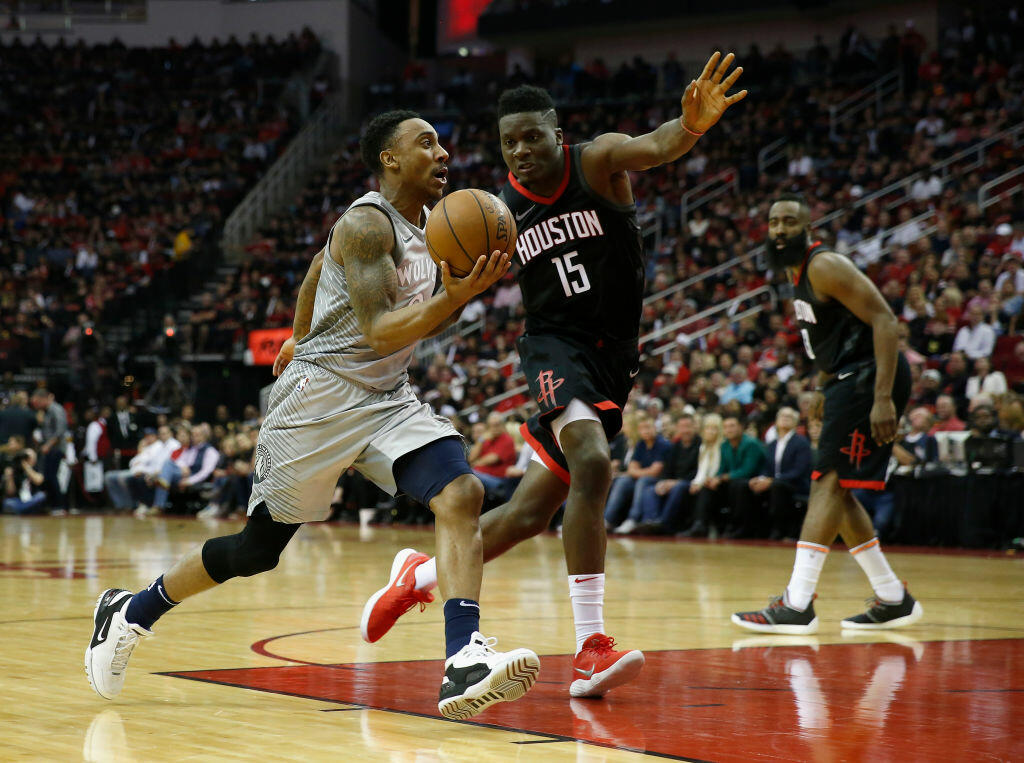 Photo: Getty Images
HOUSTON (AP) - James Harden scored 44 points and powered a big fourth-quarter run that allowed Houston to outlast Minnesota in Game 1 of the first-round playoff series.
Minnesota scored four straight points to get within 3 with about 30 seconds left. Chris Paul added two free throws after that for Houston, but a tip-in by Karl-Anthony Towns got Minnesota back within 3. After a bad pass by Paul gave Minnesota a chance to tie with 1.5 seconds left, Jimmy Butler's shot was short.
The top-seeded Rockets had their hands full with the No. 8 Timberwolves on a night where Houston made just 10 of 37 3-pointers. Harden made 7 of 12 3-pointers, but Trevor Ariza, P.J. Tucker, Eric Gordon and Paul combined to make just 3 of their 22 tries.
Houston kept All-Star big man Towns in check, limiting him to just eight points. Andrew Wiggins scored 18 points to lead Minnesota.
Game 2 is Wednesday night in Houston.
Copyright © 2018 TTWN Media Networks LLC