Vikings Sign CB Mike Hughes to Rookie Contract | KFAN 100.3 FM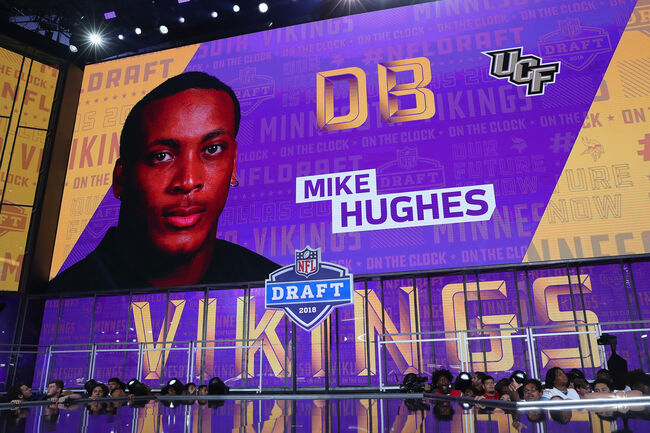 Hughes (5-10, 189), the Vikings first-round selection (30th overall) in the 2018 NFL Draft, represents the highest drafted defensive player in UCF history and the second Knight that Minnesota has taken in the first round (Daunte Culpepper at #11 in 1999). Hughes made a big impact in his lone season at UCF, tallying four return touchdowns, two on kickoff returns, one on punt return and one interception return. His 31.7 kickoff return average ranked third in the nation while his four interceptions were tied for the team lead on a squad that finished the season 13-0 and ranked sixth in the nation, the highest finish in program history. The New Bern, North Carolina native began his collegiate career at North Carolina before spending a year at Garden City Community College prior to his breakout season at UCF. He joins Terence Newman, Xavier Rhodes, Harrison Smith and Trae Waynes as first round selections in the Vikings secondary.
All eight Vikings 2018 draft picks have now been signed. The Vikings active roster stands at 90 players as the team heads into training camp next week.