Vikings CB Xavier Rhodes has a "pretty good chance" to play Sunday vs Pats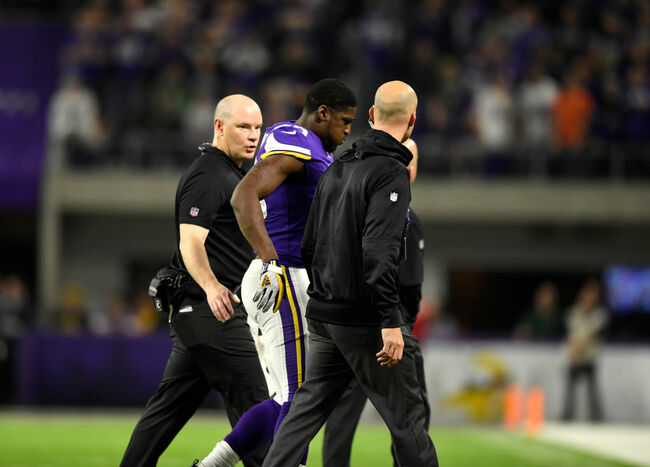 When Minnesota Vikings cornerback Xavier Rhodes limped across the field following a hamstring injury suffered in the latter stages of last Sunday's game against the Packers, Vikings fans were clearly thinking worst case scenario.
At the moment of the injury, he dropped in a heap immediately grabbing his right hamstring. Then he hobbled across the field slowly, unable to put much weight if any on that right leg. Then he never returned.
It got worse after the game with the famed (or infamous, however you see him) "Pro Football Doc" sounded off on Twitter claiming that "it looked" like it might need surgery from what he could see on the TV.
Monday afternoon, Mike Zimmer calmed some of those worries calling Rhodes injury a "minor" injury and then even better news came out of the coaches mouth on Wednesday as he claimed there would be a "pretty good chance" that Rhodes will play Sunday afternoon in New England.
Now there's a chance that this is nothing more than coaches subterfuge trying to through off the impending opponent's preparations, or it's accurate and Rhodes will play unhampered against Brady and the Pats.
We'll have to see what Xavier's practice status is today but this will surely be something that we'll be monitoring all week, maybe even up to kickoff.