P.J. Fleck RTs Wife's Response to Jerry Kill Comments | KFAN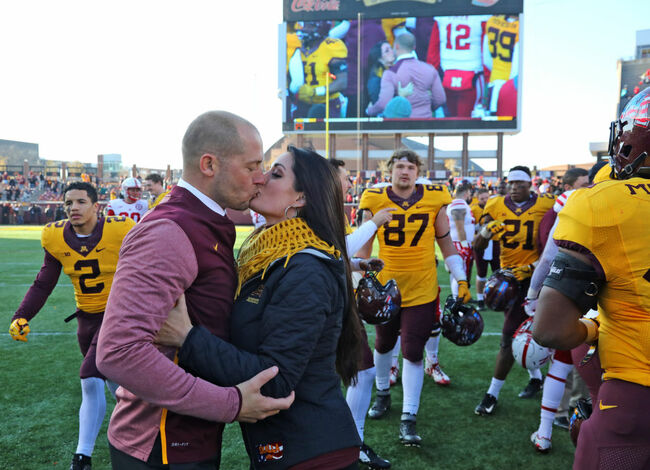 Gopher nation was thrown in to a tizzy last night as their former Coach Jerry Kill shared some sharp criticisms of their current coach P.J. Fleck when joining a Sirius XM B1G College Football Show.
In as many words, Kill said that Fleck was all about himself, that he had changed and his ego had grown since the two coached together years ago. He mentioned he thought that P.J. was all about P.J. and that running up and down the field was all about himself.
This morning, P.J.'s wife Heather shared a photo on twitter that is seemingly a response to the criticisms and comments from Kill.
The post which you can see below is a graphic that reads as follows:
People are often unreasonable and self-centered. Forgive them anyway. If you are kind, people may accuse you of ulterior motives. Be kind anyway. If you are successful, you will win some false friends and some true enemies. Succeed anyway. What you spend years building someone can destroy overnight. Build anyway. If you are honest, people may cheat you. Be honest anyway. If you find happiness, people may be jealous. Be happy anyway. The good you do today may be forgotten tomorrow. Do good anyway. Give the world the best you have and it may never be enough. Give your best anyway. For you see in the end, it is between you and God. It was never between you and them anyway. - Mother Teresa

Mansour's Musings
Want to know more about Mansour's Musings? Get their official bio, social pages & articles on KFAN FM 100.3!
Read more