Vikings TE Kyle Rudolph explains difference in Playoffs to young teammates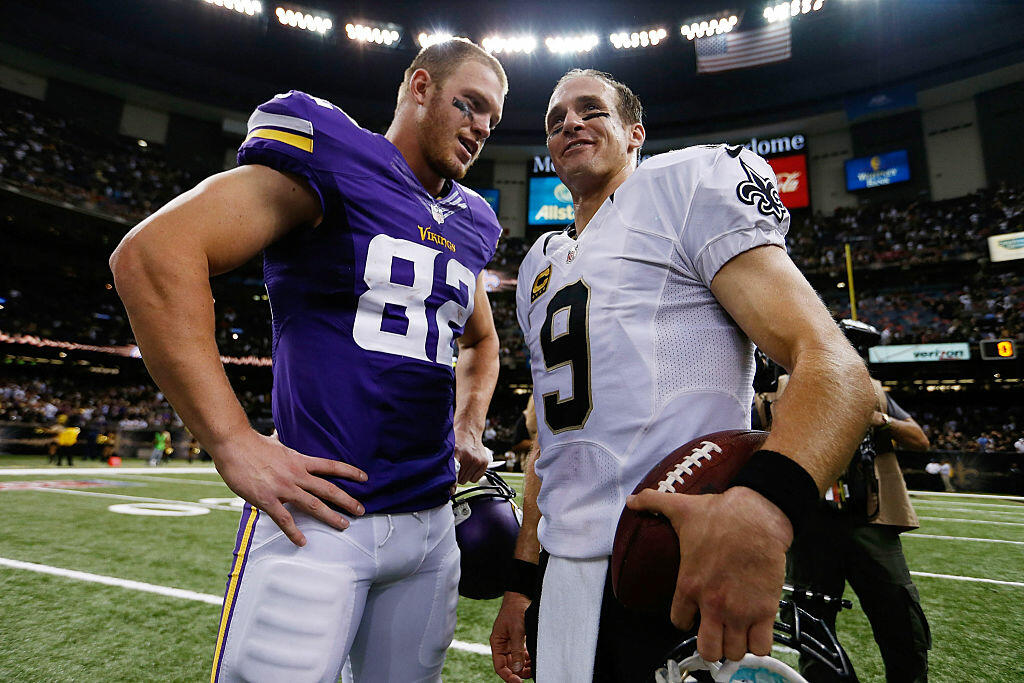 You always hear players talk about the difference between regular season football and playoff football. Sometimes you can even see it highlighted on the field. It's obviously win and go home, but according to most player everything from the preparations, scouting and then the execution on the field is a little more intense and a little more higher level.
With so many young players on this year's Vikings team, Kyle Rudolph was tapped on to explain the difference between post season football to the other tight ends on the team Kyle Carter and David Morgan.
"This is the easiest way for me to explain it to people that have never played in a playoff game," Rudolph said setting the table for his explanation. "You see the jump that's made from preseason football to regular season football, then there's even that little more of a jump when you play on Sunday night or Monday night and guys are a little more excited, it's just another level up.

You go out there after the first drive, get settled in and get adapted to the speed of a playoff football game."
For Rudolph, he's hasn't had the best experiences in the playoffs with only two wild card round appearances under his belt ('12 & '15) and both being losses. Only one of them was a home game and even that one had extenuating circumstances surrounding it.
"Our last home playoff game was the Seattle game which wasn't a true home game for us," Rudolph said. "I wasn't here when the Cowboys came through for the last divisional round, all I hear about was how loud the Metrodome was for that game...Now we're back in our stadium and I can't wait to get out there on Sunday and see how loud the crowd is."
This Sunday's game will not only be Rudolphs first true home playoff game it will be the team's first home playoff game in their new stadium at U.S. Bank Stadium.
Catch the full interview with Vikings TE Kyle Rudolph below...

Vikings Blog
Want to know more about the Vikings Blog? Get their official bio, social pages & articles on KFAN FM 100.3!
Read more