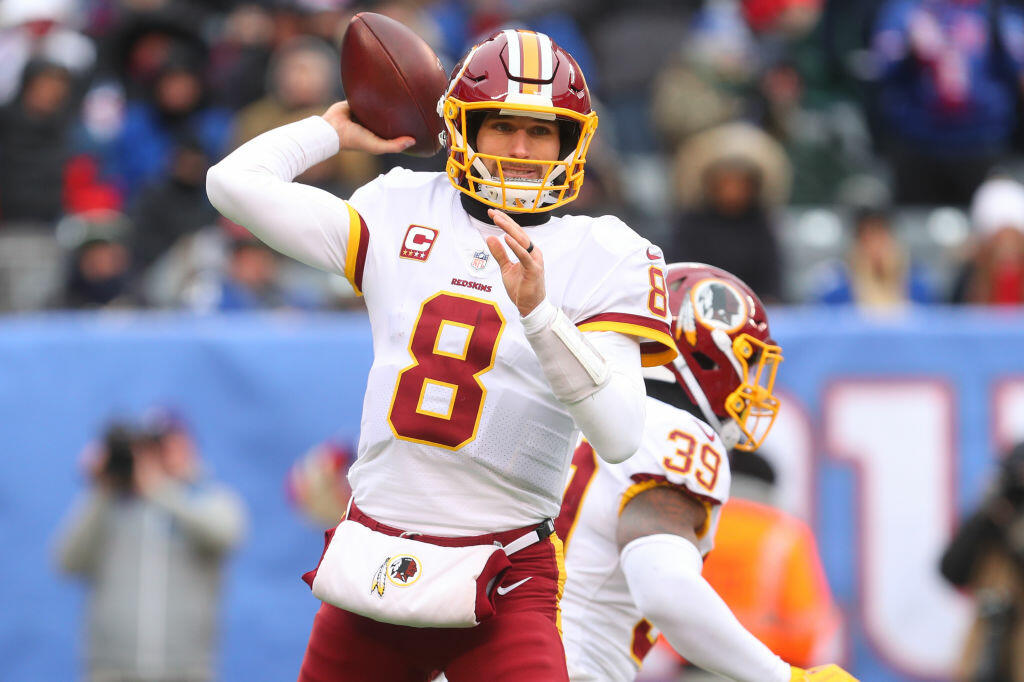 As soon as the bombshell dropped earlier this week that the Washington Redskins had traded for Kansas City Chiefs quarterback Alex Smith, the market for their former quarterback Kirk Cousins went bonkers!
Technically, Smith can't be traded until the new league year begins on March 14th, 2018 and technically Kirk Cousins is still the Redskins quarterback until then, but recent news and Cousins trek around Radio Row at the Mall of America today has made that a bit of an awkwardly unofficially official situation.
As mentioned, Cousins is in Minnesota right now and is joining all sorts of media outlets telling them exactly what you would expect.
"Curveballs come all the time," Cousins told Sirius Radio. "I expect to be a free agent come March 14th. I haven't had a chance to pick where I'm going to play since I went to Michigan State."
So where will Kirk land? Many people are linking the Minnesota Vikings to the Cousins sweepstakes given they appear to be a quarterback away from getting to the Super Bowl.
As of yesterday, Vikings general manager Rick Spielman had remained coy when it comes to the Vikings quarterback situation, but the situation is grave with three quarterbacks becoming free agents at the end of this league year.
Well, right on the scene at radio row, things got a little more interesting with Paul Allen and Paul Charchian for KFAN.
The Pauls were chatting with Bleacher Report senior writer Master Tesfatsion, formerly of the Washington Post, about Kirk Cousins and how he might fit with the Vikings. Stemming from that conversation, Paul Allen received a text message from what he called an "incredibly well respected opinion" with some VERY interesting information around Kirk's preference for a landing spot.
The mystery text message read as follows:
"Listening to you, I'm told Cousins has been telling people this week the Vikings are #1 with a bullet on his preference list. If offers are similar he's taking the Vikings."
😳 This seemed like the right place for a shocked face emoji.
I'm not sure who this message came from but knowing PA well, it's a legit source, somebody tied into the situation especially for him to have read it on the radio.
Cousins comments seem to fall in line with this as well.
"I want to win," Cousins told Sirius again. "That's what the plan is. There are a ton of variables that decide do we think we can win, but ultimately that's the decision."
Well, well, well...this situation just got a whole lot more interesting!
Listen to the full interview discussing Cousins' fit in Minnesota in the player below...