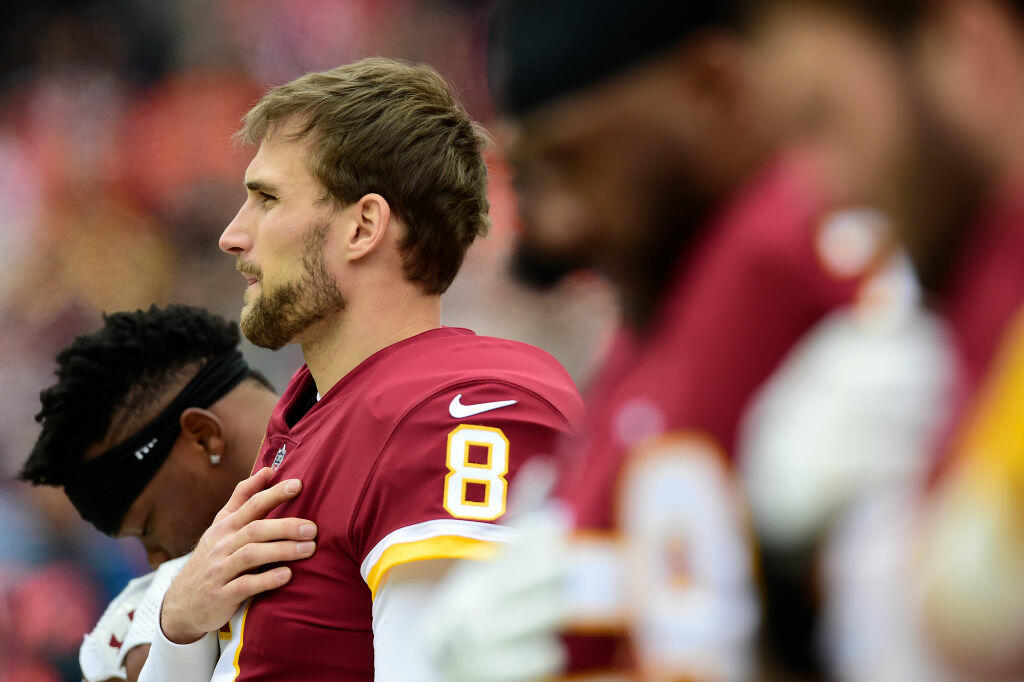 The market for free agent quarterback Kirk Cousins is going completely BONKERS right now. According to PFT the New York Jets are willing to do "whatever it takes" to bring Cousins to town including a FULLY GUARANTEED contract which is unheard of.
Well, Vegas has heard these reports as well and dropped the latest odds for a landing spot for Kirk Cousins.
Kirk Cousin's next team?
New York Jets 2/3
Denver Broncos 7/4
Arizona Cardinals 15/2
Buffalo Bills 12/1
Jacksonville Jaguars 12/1
Miami Dolphins 20/1
New York Giants 20/1
According to Bovada.lv
Now depending on what kind of Vikings fan you might be, this could be good or bad news that the Vikings aren't on the board, at all.
For reference, this is the second set of odds that have been dropped for this situation and the first one came before the big news about Cousins saying that "the Vikings are #1 with a bullet" if the offers are comparable.
Here's what those odds were back on 1/31...
Denver Broncos 3/2
New York Jets 2/1
Arizona Cardinals 4/1
Cleveland Browns 4/1
Buffalo Bills 9/1
Jacksonville Jaguars 14/1
New York Giants 14/1
Miami Dolphins 20/1
With this news of potential fully guaranteed options, they may no longer be comparable.