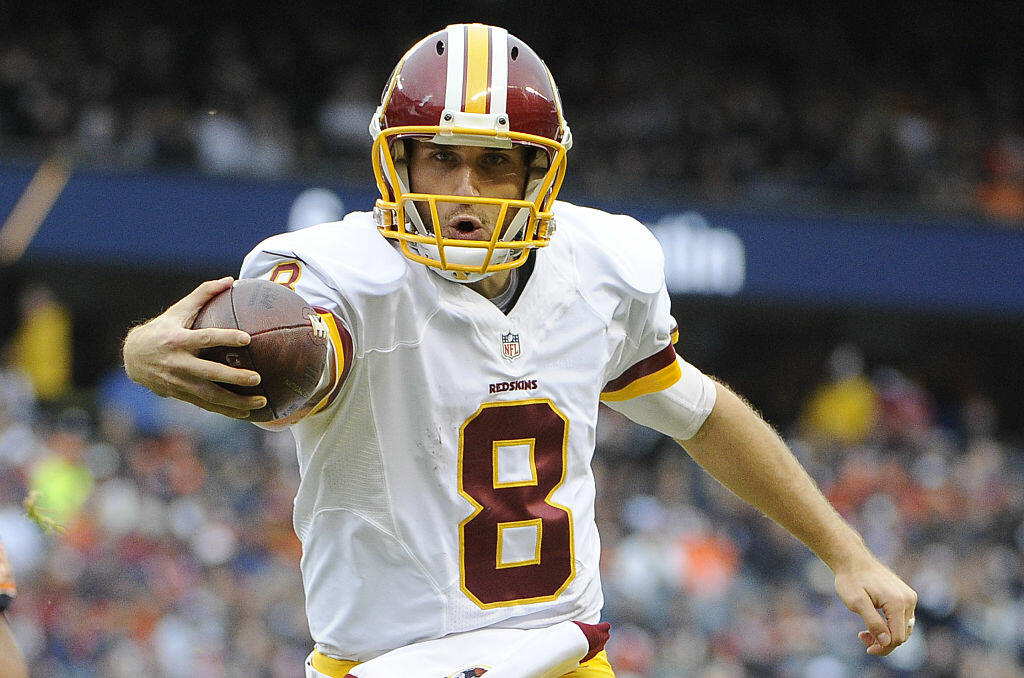 So maybe you were interested in Kirk Cousins. Maybe you saw the upside of what he could bring to the table for the Minnesota Vikings. Maybe you even agreed that he was an improvement over Case Keenum's year in 2017. But then you saw the terms of the deal, 3-years and $84 million fully guaranteed!
And you jumped off board.
We've heard it from every angle already. "Sign Kirk and you'll lose Barr." "You can't cripple your organization with $84 million fully guaranteed and compete." "Only three years? What do we do after that?" "Getting Cousins is great but how are you going to afford to fix the rest of your team now?"
Trust us, we get it.
But there's something that we're all overlooking in the craziness of the last day or so.
KFAN's Paul Allen did some deep diving yesterday after word of the deal started to trickle out. Let's start by saying that if Paul Allen starts talking, it would be a good idea for you to start paying a little attention. Homeboy's tied in.
PA brought up an interesting tidbit this morning surrounding the $84 million, the fully guaranteed and the three years.
Hearing the words "fully guaranteed" can be scary. It feels like your locked in, feels like your stuck, feels like there's no changing it. But that's not the case.
If things go well in year number one, the team and Kirk Cousins can sit down and work on a contract extension right away. You can't cut a guaranteed contract short, but you can extend it and in extending it you can re-write some of the terms. With that you move around some of the guaranteed money from this year to that year, free up some cap space and give yourself some wiggle room to do some other work with your free agents. That lessens the blow of $84 million guaranteed, it locks in your guy for a longer period of time and everybody goes home happy.
Of course, this is assuming that things go well. What happens if they don't?
We haven't seen the exact contract details and we probably never will. What would you say if there are stipulations to the "fully guaranteed" nature of the deal. Gotta play 16 games a year sort of thing, that changes the vibe of a fully guaranteed deal a little more.
Again, if the team competes in 2018 and goes deep in the playoffs, dare we say make an appearance in the Super Bowl, what then? If that's the case, nobody will be talking about the money, nobody will be talking about the guarantee and we'll all be lining the curbs of Nicollet Mall yelling "Super Bowl Homeboy". It won't matter.
But if it does matter, don't be fooled and don't be discouraged by the "fully guaranteed" part of the fully guaranteed contract.
If the world falls apart and our pets heads start falling off, then come and talk to me...