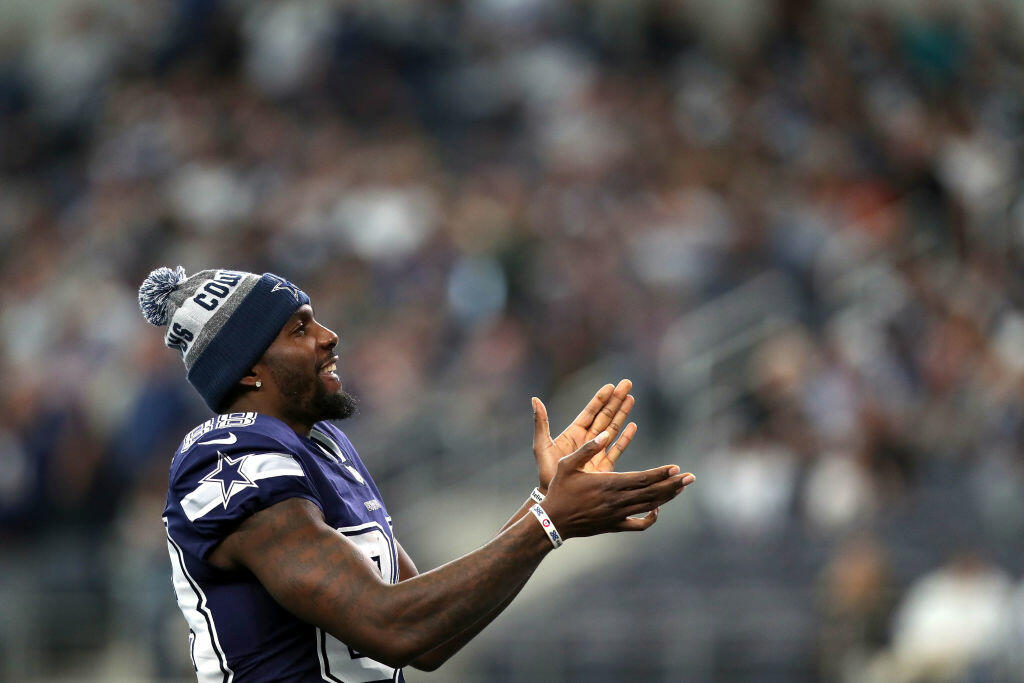 Photo: Getty Images
From the moment that WR Dez Bryant was released by the Dallas Cowboys last Friday, fans from every NFL team began debating whether or not Dez would be a good fit with their favorite team.
For some, money was an issue. For others it was attitude. Still some just don't think that Bryan has any productivity left in his big-bodied frame. But should the Minnesota Vikings consider?
We asked you all last week and most of you said no. But now we have odds from Las Vegas that have surfaced that highlight the most likely landing spots for the 29-year old wideout. Did the Vikings make the cut?
According to Vegas, the Baltimore Ravens are the current leaders in the clubhouse for Bryant's services.
Here's the full list thanks for our friends at Bovada.lv...
Who Will Dez Bryant Sign His Next NFL Contract With?
Baltimore Ravens 3/1
Houston Texans 4/1
Green Bay Packers 5/1
New Orleans Saints 5/1
Washington Redskins 5/1
New England Patriots 6/1
Buffalo Bills 8/1
San Francisco 49ers 8/1
New York Giants 10/1