12 Toe-Warming Tips to Stay Warm With Negative Temperatures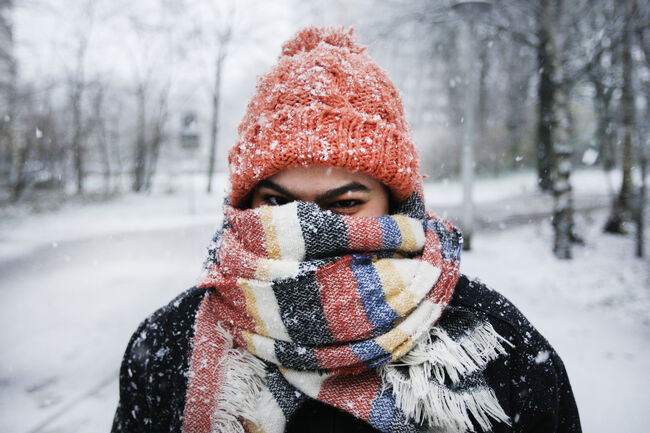 It's here! Call it a polar vortex, call it a typical winter in Minnesota...whatever you call it it's cold as the bejeezes outside right now and that cold isn't going anywhere for a few days. That means that staying warm is up to you and there's a few things that you can easily to do keep yourself, your home and your car warm during these frigid temps.
If you haven't already checked out our "7 Tips For Keeping Your House Warm In Winter" article, do that now.
Then take a look at this list that is sure to help keep even the coldest of hearts warm thanks to the good folks over at Mental Floss...
Warm Yourself First
Wear a Hat

Turn on the Ceiling Fan
Heat rises and settles near the ceiling, turn the fan on revers and re-disperse the hot are throughout the room.
Switch Between Hot and Cold Shower
While the simple answer would appear to be hot water to warm yourself, the cold water will get your blood circulation cooking and keep you warmer longer.
Block Drafts with a Pool Noodle
Programmable Thermostat
Trick a locked thermostat
Dress your windows in warmer clothes
Bake All Day!
It seems to make sense but bake some cookies and let that oven heat the joint.
Start Composting
Layer covers thinner and denser
Stuff your pockets with DIY hand warmers

Mansour's Musings
Want to know more about Mansour's Musings? Get their official bio, social pages & articles on KFAN FM 100.3!
Read more